"WE DISCUSS VANA'DIEL" is a series of conversations between Producer Fujito and special guests who are familiar with FINAL FANTASY XI (FFXI). So far, this series has mainly focused on stories from the beginning of the game's development as well as the early days of its release, but here in Season 2, we'll feature conversations between Producer Fujito and the development team in regards to the middle and later stages of FFXI's creation, including the various expansion packs and additional scenarios that have been released over the years.
 In this first episode, we are joined by Nobuaki Komoto, the second person to serve as director for FFXI, and Koichi Ogawa, who was the game's third director. Together, they'll discuss their roles while working on the game's second expansion, Chains of Promathia.


Chains of Promathia overview
Chains of Promathia was the second expansion for FFXI and was released on September 16, 2004. Set primarily in the Tavnazian Archipelago, this expansion introduced a new story and multiple areas to the game, although no new job classes were added and there was no increase to the game's level cap.

The story begins with the appearance of the wyrmking Bahamut, and as the adventurers investigate various incidents across the land, they gradually uncover the truth behind Vana'diel's origin. Eventually, they are caught up in a battle involving the Twilight God Promathia, with the fate of the world itself on the line. Over the course of the story, a number of new characters also make their appearance, including Prishe, a young woman known as the abhorrent one; her close friend, Ulmia; the mysterious young man Selh'teus; and Tenzen, a messenger from the Far East.

Multiple new areas were added to the Tavnazian Archipelago region and existing areas, including the Tavnazian Safehold, which is a village built by the people of Tavnazia. Many of the new locations also featured distinctive terrain, including the Attohwa Chasm and the Uleguerand Range. In addition, dungeons such as Promyvion, the Phomiuna Aqueducts, and Cape Riverne were given a level cap, and characters that exceeded those levels were forced to take on the dungeons at the same level (the level restrictions were later removed in 2010).

The new battle content included Empty Notorious Monster (ENM) quests and Limbus, and new areas were also added to Dynamis as well.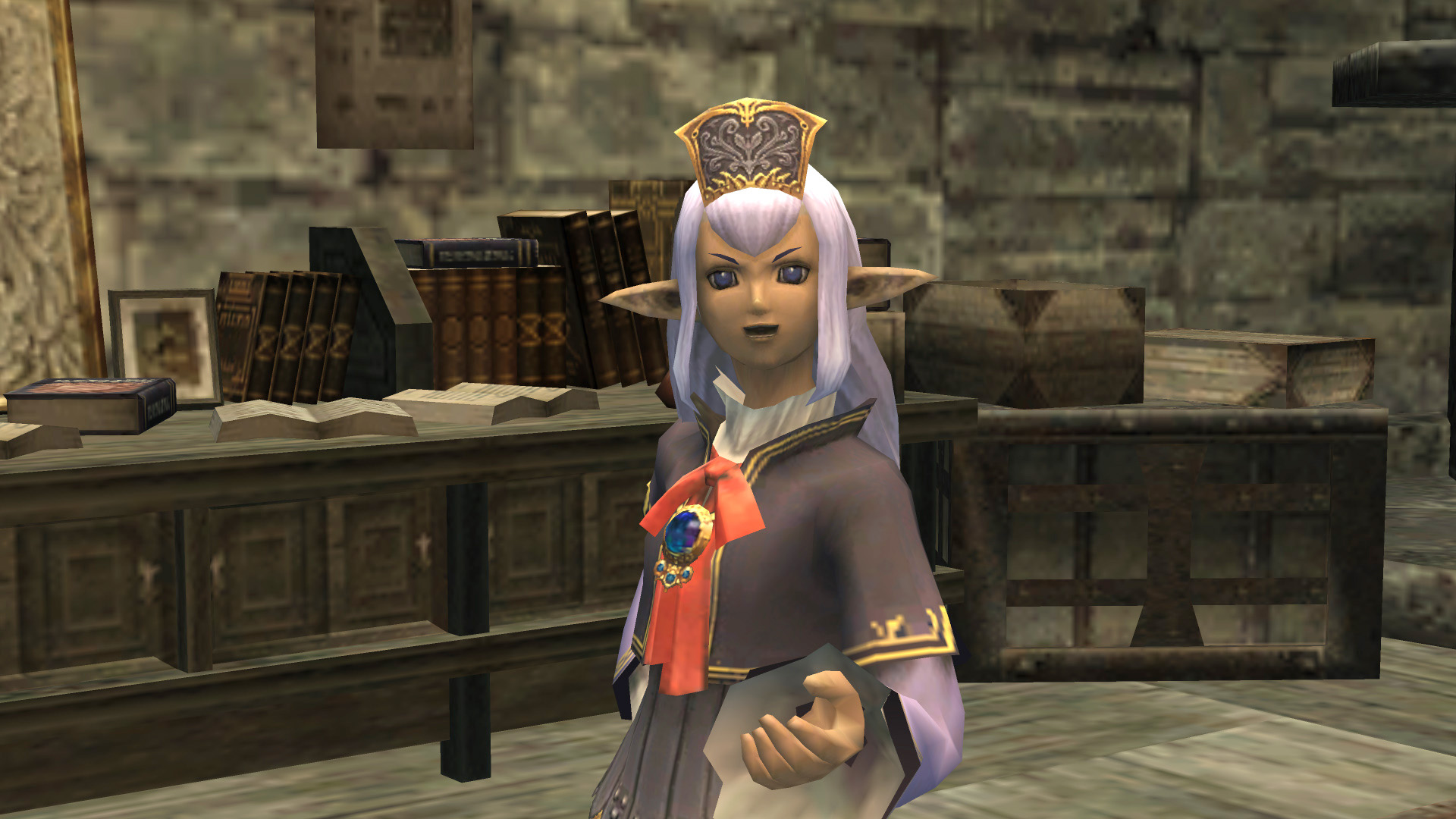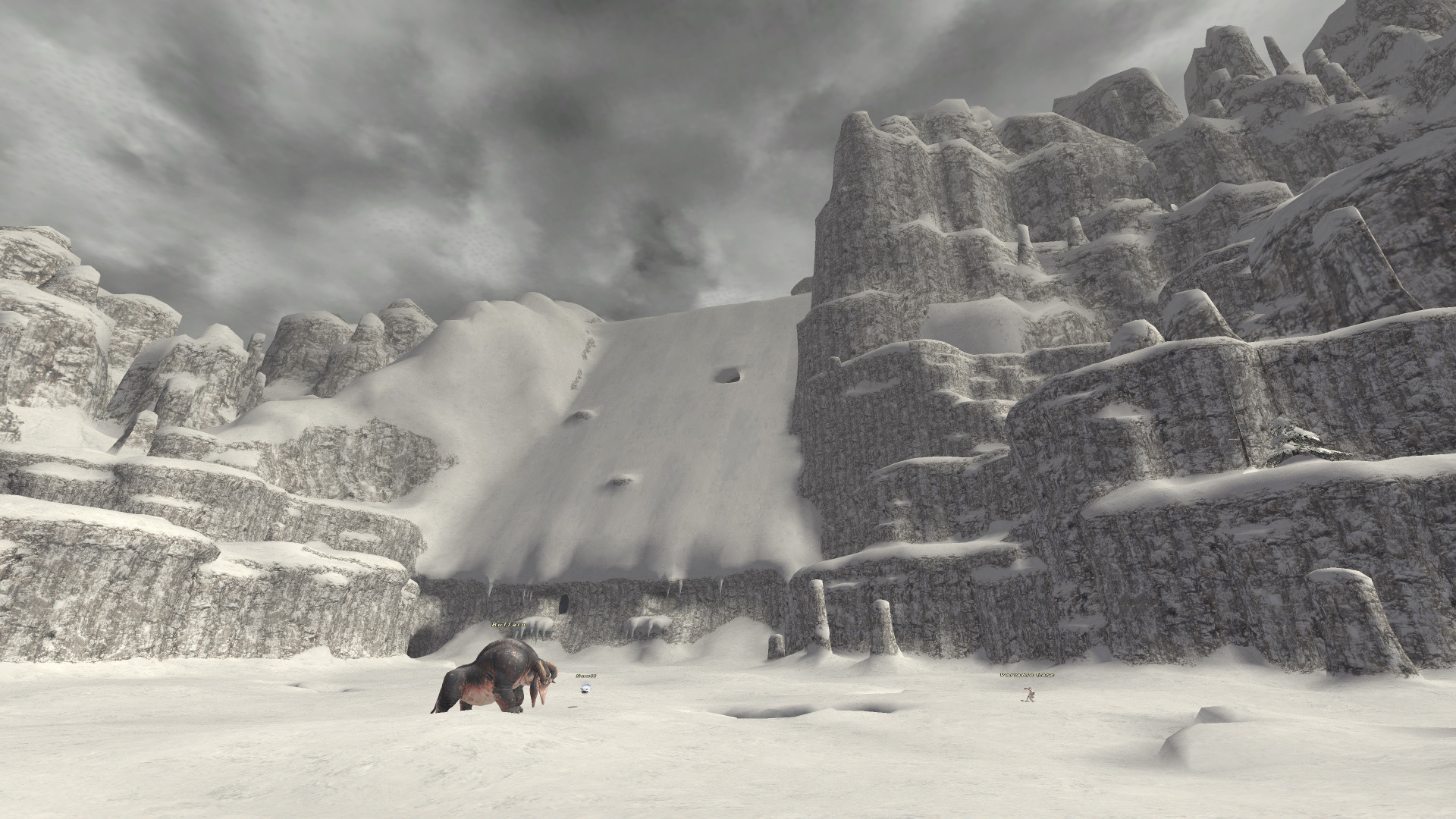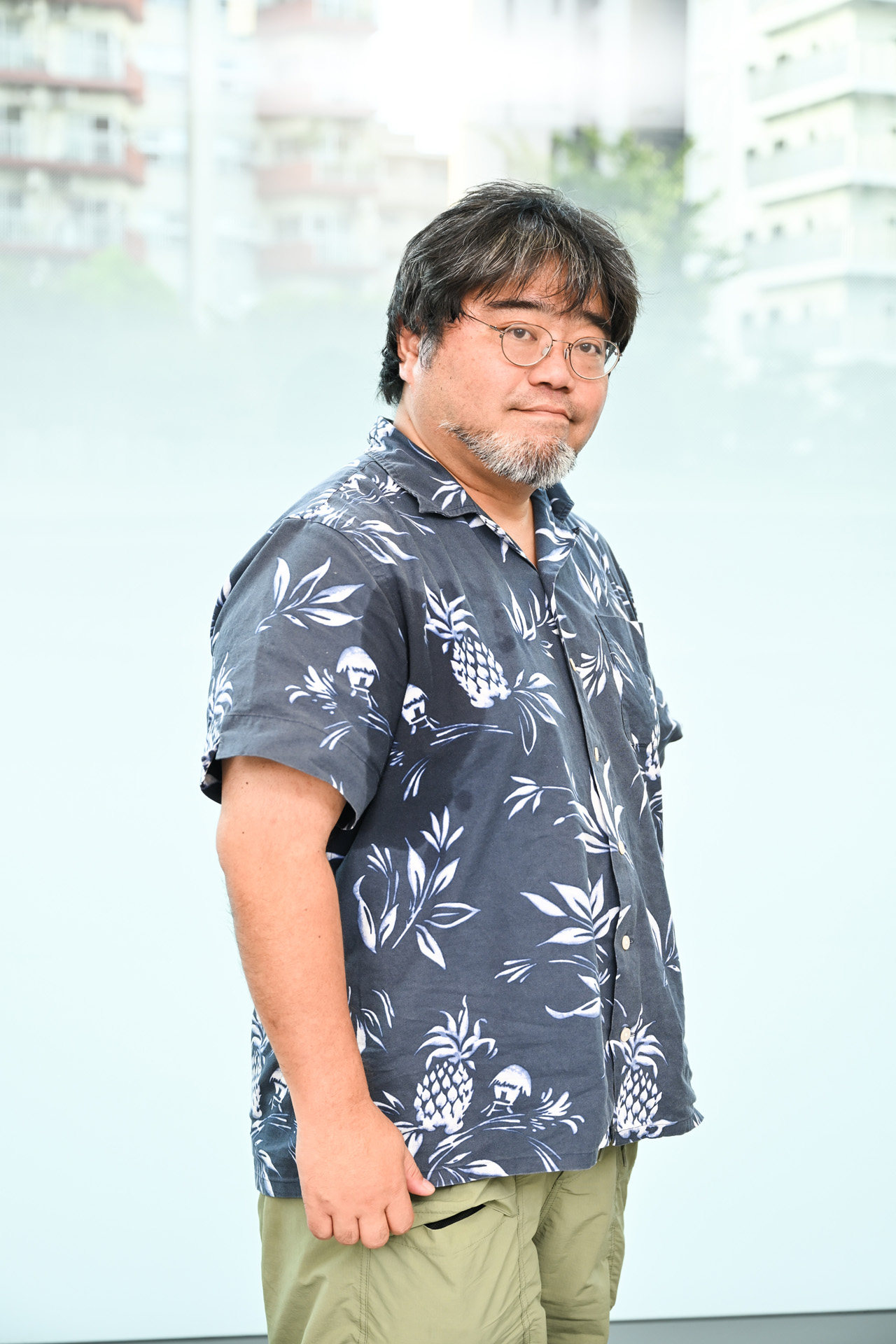 Nobuaki Komoto
After working as an event planner, he took over for the game's first director, Koichi Ishii, serving as director for the Chains of Promathia expansion. He also served as director for the Treasures of Aht Urhgan version update, and as the general director for Wings of the Goddess. Currently, he is serving as the lead project manager for FINAL FANTASY XIV.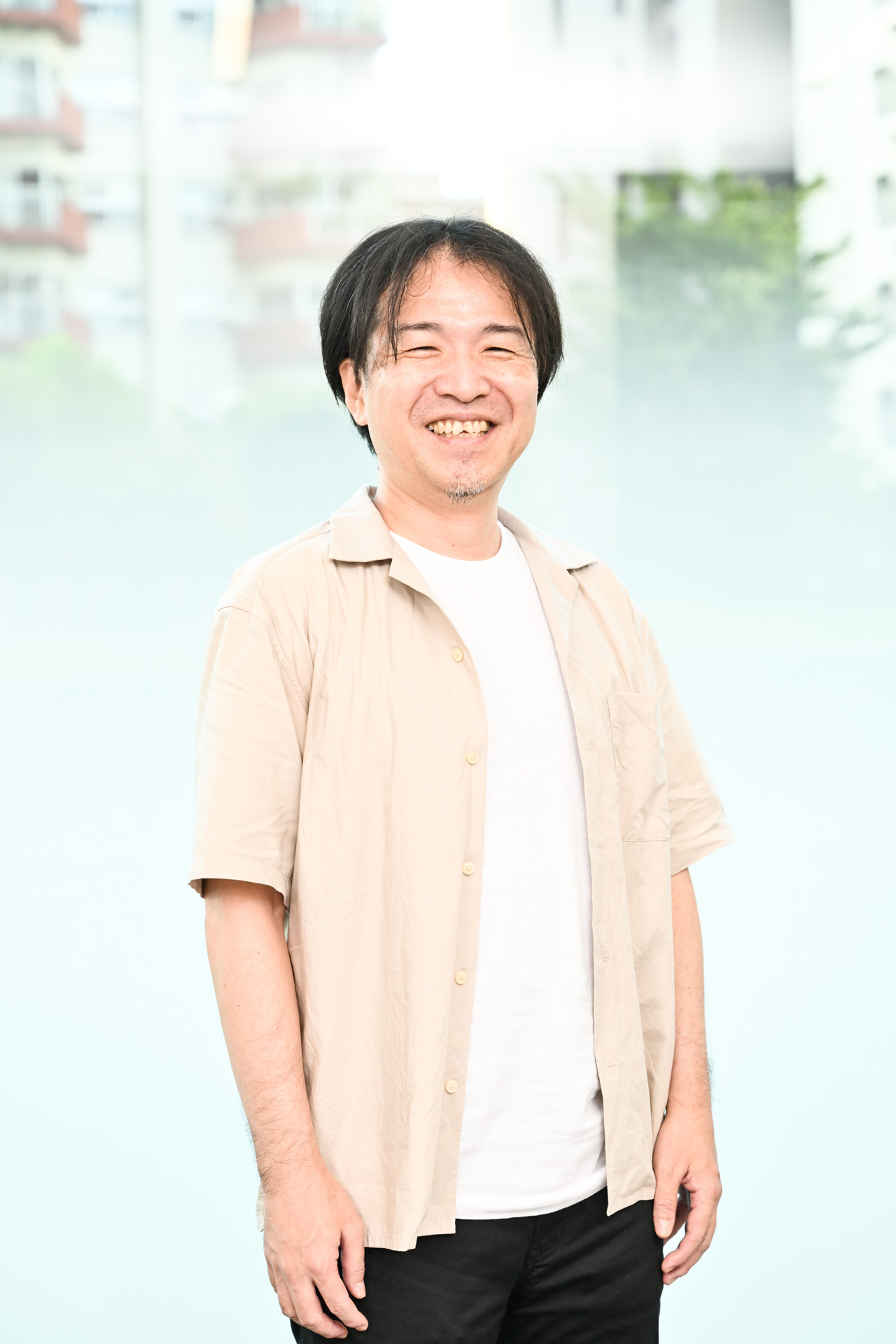 Koichi Ogawa
He originally served as a map planner for Chains of Promathia. He later went on to serve as director for the Treasures of Aht Urhgan and Wings of the Goddess expansions. After leaving the FFXI team, he served as chief planner for Dragon Quest XI: Echoes of an Elusive Age, as well as other positions.
Six years of constant operational support
Fujito

Starting with this episode, I'd like to focus on the stories of those people who have worked on FFXI from Chains of Promathia onward. Since we're kicking things off with Chains of Promathia, I have invited Mr. Komoto and Mr. Ogawa as our first guests to talk about its development. Now then, to get things started, could you please tell me how you were made the director for Chains of Promathia, Mr. Komoto?

Komoto

Well originally, I was made leader of the events team once Mr. Kato* left. After that, the director, Mr. Ishii*, ended up leaving the team as well, and I remember him asking me to take over for him.

* Masato Kato, scenario writer for FFXI up through Rise of the Zilart.

* Koichi Ishii.

Do you have any idea why he selected you to take over for him?

Komoto

At the time, I was more involved with the operations side of things and looking at the associated data rather than actually creating the game itself. Therefore, I think the reason I was chosen to be the next director was probably due to my experience supporting the operations side of FFXI.

Still, you'd be taking on a considerable amount of additional responsibility, so did you just immediately accept the position without any reservations?

Komoto

I don't really remember asking myself, "Why me?" or anything along those lines. I think I probably just said okay and that was that. (laughs) I guess I felt that "Since Mr. Ishii is leaving the team, I have no choice but to get it done," as opposed to focusing on the fact that I would be the one to create the next expansion.

Mr. Fujito, what were your impressions of Mr. Komoto at the time?

Fujito

I had just moved from Osaka and was watching to see how things were done in Tokyo. So it was with that perspective that I saw Mr. Komoto as someone who was always working hard to ensure that FFXI was running smoothly on the operations side. For example, there is a daily morning meeting that is still present to this day where we'll discuss the operations aspects of the game, but it was Mr. Komoto who first came up with the idea.

The concept and flow of the morning meeting have been carried over to the FFXIV team as well.

Ogawa

In FFXI, there are numerous Game Master (GM) calls each day where everybody receives the reports and decides what needs to be done, but it was originally Mr. Komoto who developed the general flow to incorporate them into a meeting each morning. I think it was Mr. Komoto who also devised various rules to help keep the team together as well.

Komoto

Your point about the GM calls reminds me that back then, whenever we had a problem on the operations side, people on the team would call me no matter what time it was, even in the middle of the night. As such, I tried to live as close to the office as possible.

I heard you were often racing to the office on your bicycle? (laughs)

Komoto

Yeah, pretty much. Although, even when I was able to hurry into the office and confirm the problem, that didn't mean that there would be a programmer available at the time to help address the issue. Therefore, I supported the operations team by confirming who could help resolve the problem, and if it was someone that would have trouble getting to the office at that particular moment, I would give orders to call them first thing in the morning. I was probably living like that for about six years following the time of the beta test. I definitely remember serving in that capacity until around Treasures of Aht Urhgan.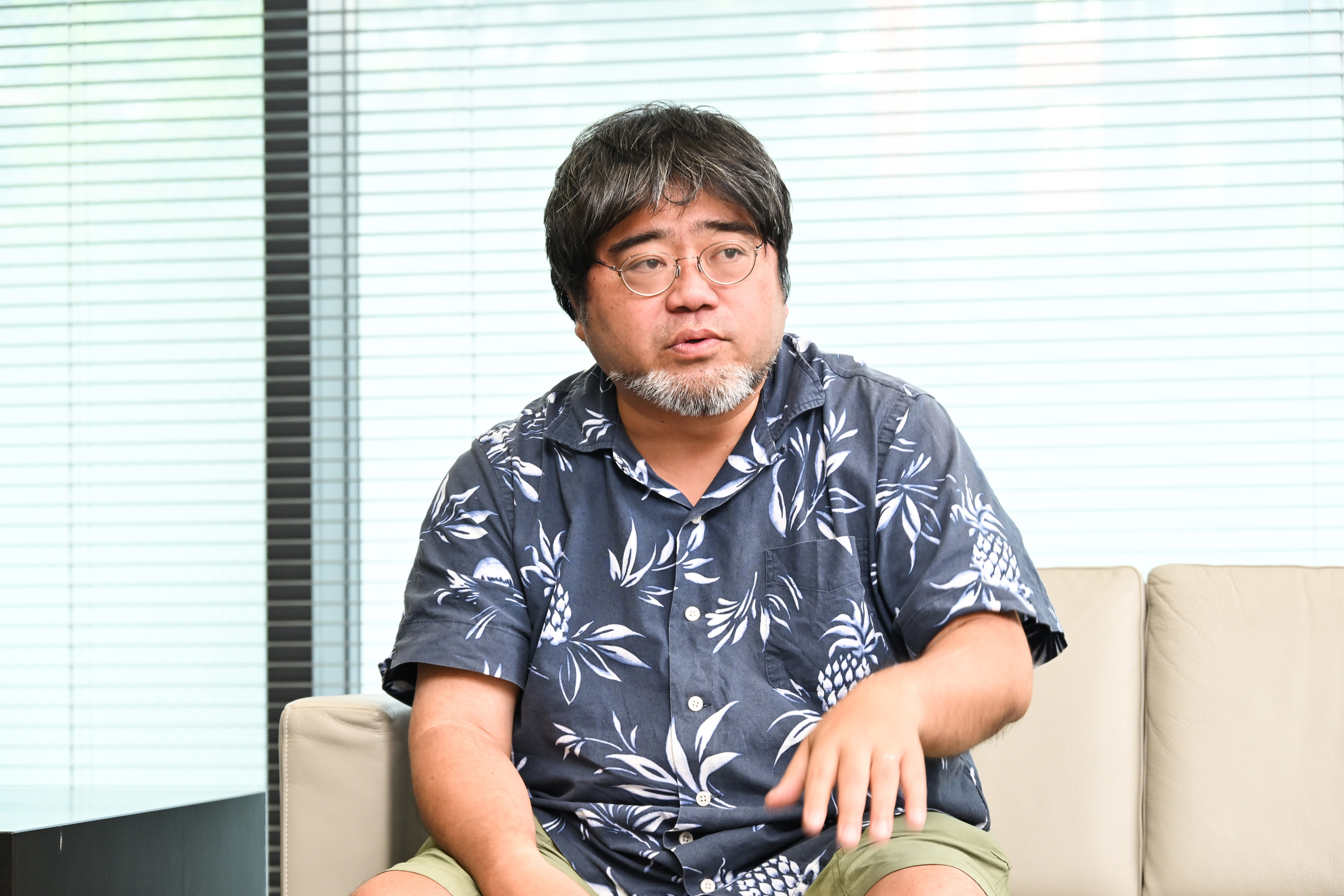 The biggest problem when starting development on Chains of Promathia
The game's first expansion, Rise of the Zilart, was already planned alongside the main game, so I think we can say that Chains of Promathia was essentially the first expansion that arose after the game was released. Can you tell us how the development process on it came about?

Komoto

Truthfully, the biggest problem we faced when making Chains of Promathia was that we didn't have enough staff. I suppose it's somewhat hard to imagine now, but it was thought that once the development of Rise of the Zilart was finished, the scope of operations and work on FFXI would be scaled back somewhat. Plus, we started working on the concept for Chains of Promathia after Rise of the Zilart was released and before the Windows version of the game launched in North America, so at the time, we really had no idea just how important FFXI would end up becoming to the company.

The Windows version was released in North America around October 2003, I believe.

Komoto

After that, we realized that the game was going to take the world by storm, so we finally decided to add more people to the team. So essentially, the team was at its absolute smallest when we first started working on Chains of Promathia. As such, I don't imagine there were any people you could have brought on as staff members, Mr. Fujito.

Fujito

No, not really. (laughs wryly)

Komoto

I believe the youngest staff member at the time was Mr. Ito*? I think there were also only like 10 planners in total.

* Mizuki Ito, former planner who was made director in 2010.

Do you think that the FFXI team was close to being disbanded following the release of Rise of the Zilart?

Komoto

I wouldn't say disbanded, but there were many of us that assumed we'd be moving on to other projects once our work on FFXI settled down. Most of the programmers were transferred to other projects, and many of the main team members would just suddenly be relocated as well. So that was the situation we were facing when we began discussing the next expansion. Given that environment, we had to ask ourselves, "Okay, what should we make?" That was how it all got started.

I imagine that must've made things quite difficult...

Komoto

On top of that, the game also had large-scale updates being released on a regular basis, so we were often so busy that we couldn't even take time to think about the next expansion. However, that didn't change the fact that it was coming, so while working on the version updates, we asked the events team to write the scenario for the expansion and also had the game designers create maps and such to get started.

Ogawa

It was a struggle to see just how much content we could fit on the expansion disc before we had to submit the master.

Fujito

These days, it's possible to easily release large expansions online, but back then, the slower internet speeds meant that it simply wasn't realistic to include large amounts of data with the online version updates. Therefore, we had to ask ourselves just how much data could be stored on the expansion disc itself. Things like the music and in-game maps require especially large amounts of data, so we had to make sure that they were definitely included on the disc. Conversely, the size of things like the graphical data for each weapon or piece of armor is surprisingly small, but since the game featured large amounts of gear, we wanted to store as much of it as possible on the disc as well. So the thinking behind the development process was like, "When can we release this expansion with as much data on the disc as possible?" We then approached the creation of the expansion's content with that goal in mind.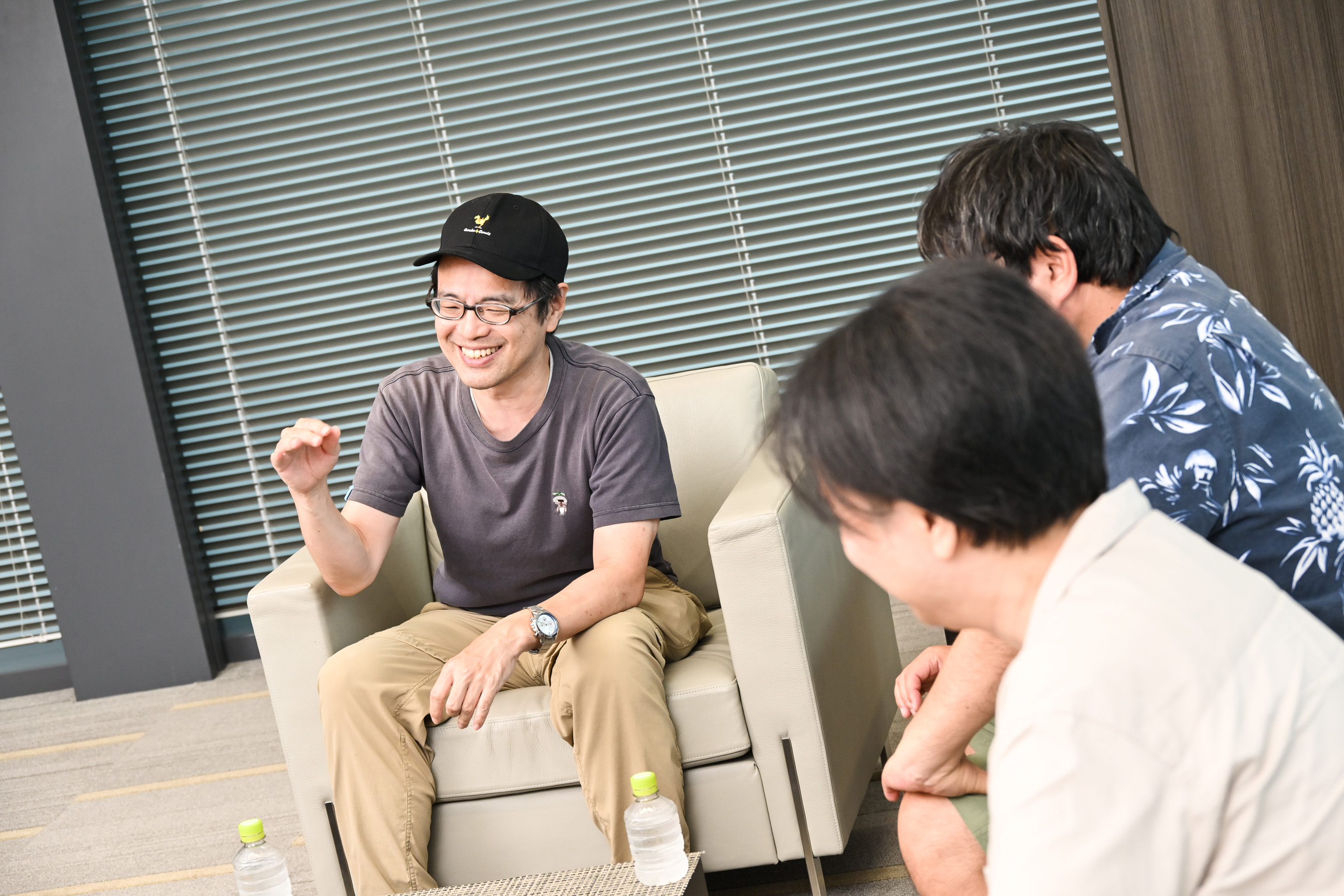 Adding locations in order to create new stories and adventures
How long did Chains of Promathia actually take to develop?

Komoto

I'd say it took about a year, including the work on the scenario and in-game maps that was started in advance. We had very little time to create the actual "content" of the expansion though; I'd say we probably crammed it into about three or four months.

Given the schedule, did you consider adding new job classes?

Komoto

Back then, Mr. Matsui* was the only person who could create the actual game content, and everyone was already desperately working on the version update, so we really had no time to consider adding new job classes. "There's no way we can add new jobs, right?" That's pretty much what we told ourselves, although I remember agreeing to at least discuss the matter, even if it was highly unlikely.

* Akihiko Matsui, fourth director/second producer of FFXI; served as battle director at the time.

So the development schedule for the expansion was so tight that you had to basically give up on adding new job classes from the beginning.

Komoto

Yes, exactly. So given the situation, we asked ourselves what we could accomplish, and the first thing that came to mind was that we definitely wanted to add a new scenario. That's also because we learned the players had high expectations for the next chapter in the story, even more so than we had originally anticipated really. Furthermore, our original concept for the expansion was that we wanted the hardcore players who had already reached level 75 to be able to play together with those who were just starting the game for the first time.

Ogawa

As such, the development process for Chains of Promathia started with preparing the scenario and in-game maps and then deciding on how to increase the number of locations where we could add new stories and places for players to explore. In fact, I believe the battle and items teams were completely focused on the version updates while the scenario and maps were being created.

Komoto

Early on during Chains of Promathia's development, I think most of the work was started by Yaeko-san* and Mr. Ogawa. Whenever we needed a monster, for example, I'd tell them what kind of monster we wanted to add, and they went ahead and made it. The amount of time it took until the monsters were implemented in the game was actually quite short. Once work on the version update was finished, it was like, "Okay, onto the expansion!" It felt as if we were all just operating on instinct...

* Yaeko Sato, planner for the scenarios in Chains of Promathia and other titles.

The development schedule was obviously extremely tight, but I feel like that just made it even more amazing how much content was included in the scenario.

Komoto

That's all because Yaeko-san was able to clearly envision what I was imagining and take it way beyond my expectations. (laughs wryly)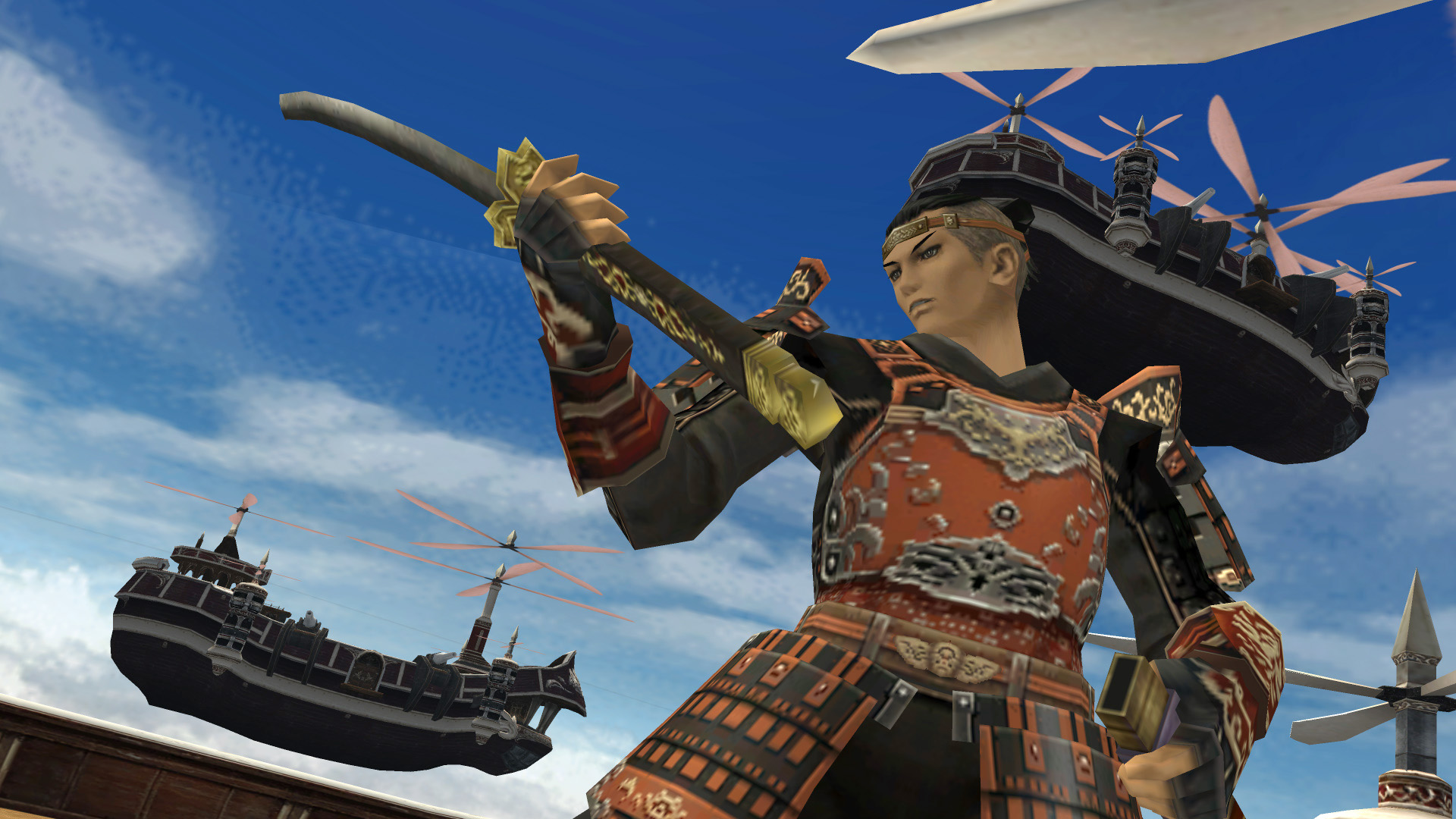 Didn't you ever think that it'd be difficult to achieve something on that scale?

Komoto

Well, we managed to get it done in the end, and I think we all felt that even if everything didn't fit on the disc initially, we'd be able to work around it using the version updates somehow. Honestly, I was so focused on what was in front of me that I felt the real work wouldn't even begin until we managed to ship the expansion disc.

Ogawa

I thought we should always be thinking about our preparations for the next step.

Komoto

Since we mentioned Yaeko-san, I entrusted her with the Chains of Promathia scenario partially because of how well-received the Windurst missions were, but also another reason as well—it turns out that she had rewritten the San d'Oria scenario and I remember thinking to myself how great it was when I played it. That was also a big contributing factor in her selection.

So that's how that came about.

Komoto

At that time, it's not like I was the director or anything, but when I played it, I thought it was amazing and simply had to know what happened next. I remember talking to her about that.
The story behind the Duelist's Chapeau...
Mr. Fujito, what were you in charge of during Chains of Promathia's development?

Fujito

We were implementing Dynamis, so I was focused on making the relic armor, as well as some other things. There is actually a set of rules for assigning stats to equipment in the game, so I had to create the relic armor data based on those rules. However, as you know, we still ended up adding some high-spec equipment such as the Duelist's Chapeau*.

* Duelist's Chapeau, a relic armor headpiece for red mages, it features powerful attributes such as +15 to enfeebling magic skill and the Refresh effect.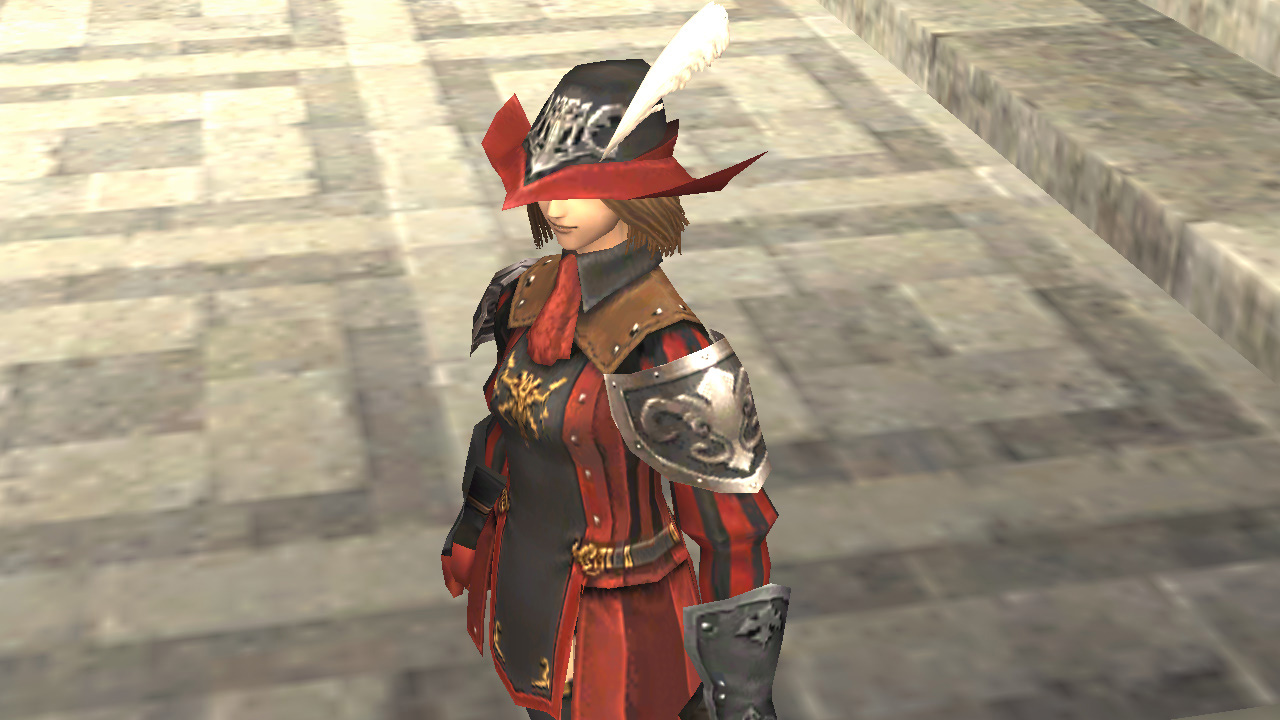 You mean you designed the Duelist's Chapeau?!

Fujito

That's correct. I not only came up with the specs, but also decided the drop rate too. More specifically, the drop rates are calculated using factors such as the presence of large numbers of monsters, playing with up to 64 players, or taking on certain content that is available twice a week, for example. However, even if the drop rate is set at something like 30%, that doesn't mean you'll get 30 of the item if you defeat 100 monsters. So once I actually decided on the details, I asked the battle team in the Quality Assurance (QA) department to test it out for me. I received tons of data that proved it was working pretty much just as intended, but the end result was...

It never dropped. Like never. (laughs)

Fujito

I knew that the amount of time that the QA testers spend playing the game and the way that they play are completely different from actual players. Players need time to prepare, and not everyone was level 75 from the beginning either. They also have a varying number of players in the game at any given time. Still, even with all that in mind, I think it was way harder to get the item than I originally planned.
Komoto

Dynamis was actually quite meaningful for the game's development as a whole. I say that because it was the first piece of content that was created completely in collaboration between the planners and the server programmers. I worked together with Mr. Tanaka*, who was a server programmer at the time, to come up with the system where you created items and used them to enter Dynamis and occupy a single area.

* Keisuke Tanaka, former area server programmer on FFXI.

How was that different from the content up until then?

Komoto

Previously, content such as the seal battlefields featured a simplistic construction where we created three identical areas and then just sent the players there once they had completed the entrance requirements. The scripts for that system were actually written and implemented by the planners themselves.

It's useful to be able to implement things without having to rely on a programmer, but with how that was structured, I imagine the areas were full as soon as three groups entered them.

Komoto

It's commonplace these days to use a system of "instanced areas" that create the necessary space at the moment it's needed, but such a system didn't exist back when we were working on FFXI. So with Dynamis, although each area was occupied by one group, a system was created in which the area was generated once players entered it, and this became the basis for designing future content alongside the programmers. We managed to learn a lot from that experience, and it was extremely helpful when creating content after Treasures of Aht Urhgan.
How the various Promathia areas came about
Mr. Ogawa, I believe you were working on creating the in-game maps for Chains of Promathia, but what did you start working on first?

Ogawa

Tavnazia left quite an impression on me from the opening movie, so I thought about how much I wanted to visit there. So I tried to see if it'd be possible for me to work on that location first. However, when it came down to actually creating it, I found it was simply too large and had to come up with a new approach, so I ended up designing something that could be seen at a distance from Lufaise Meadows instead. And then I gradually started expanding out to the other areas from there.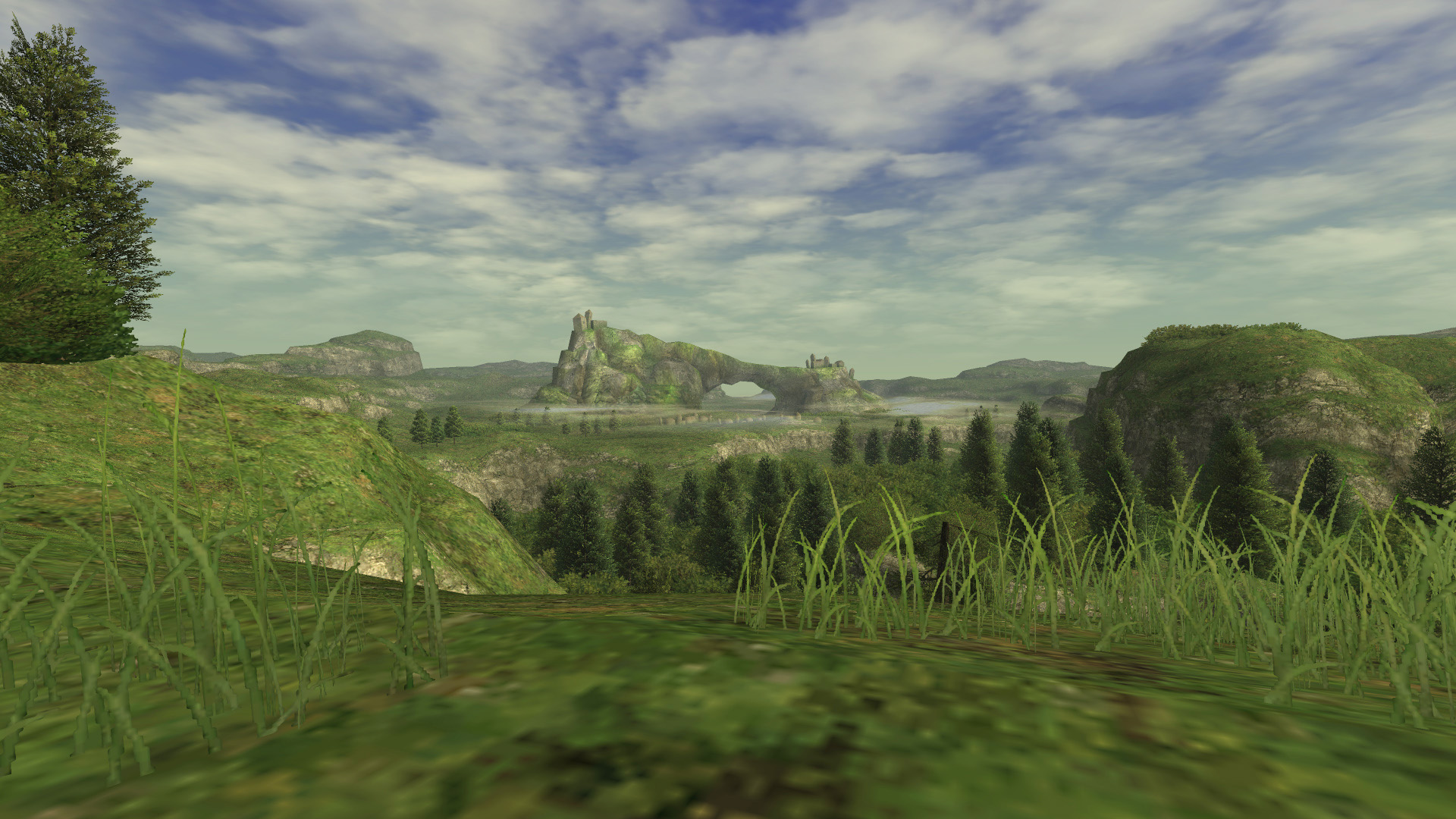 Fujito

Just to add to that, but the Tavnazian Safehold has an advantage from a technical standpoint in that it's underground, so there's no need to be able to see it from faraway. I remember the reasoning for it being underground was that it was a place where refugees had been forced to flee to rather than a place where people were already living when the city was attacked. That also fit the story better too.

Compared to that, how did you end up creating Purgonorgo Isle, which featured a totally different atmosphere?

Ogawa

I designed that island with the idea of a "tropical resort" in mind, and envisioned a place where everyone could just relax and enjoy themselves. I think this is pretty common for those of us who make the in-game maps, but we often look for inspiration from famous locations around the world, or even just places that we personally want to visit. We give a lot of thought to how we can incorporate such amazing places from the real world into the game world as well.

Were there any other areas that were difficult to create or perhaps left a lasting impression on you over the course of development?

Ogawa

I found the areas with the most interactive elements to be tough to work on... Among them, I believe there was a door in the Sacrarium that could only be opened if the party worked together, but I remember having trouble thinking up a reason for it in the story. Conversely, areas such as Cape Riverne were focused more on the scenery and environment, so they were much more fun to work on due to their simplicity. Ultimately, I wanted to create maps that I found exciting and also had an immersive feel to them, so I was quite satisfied with what I made.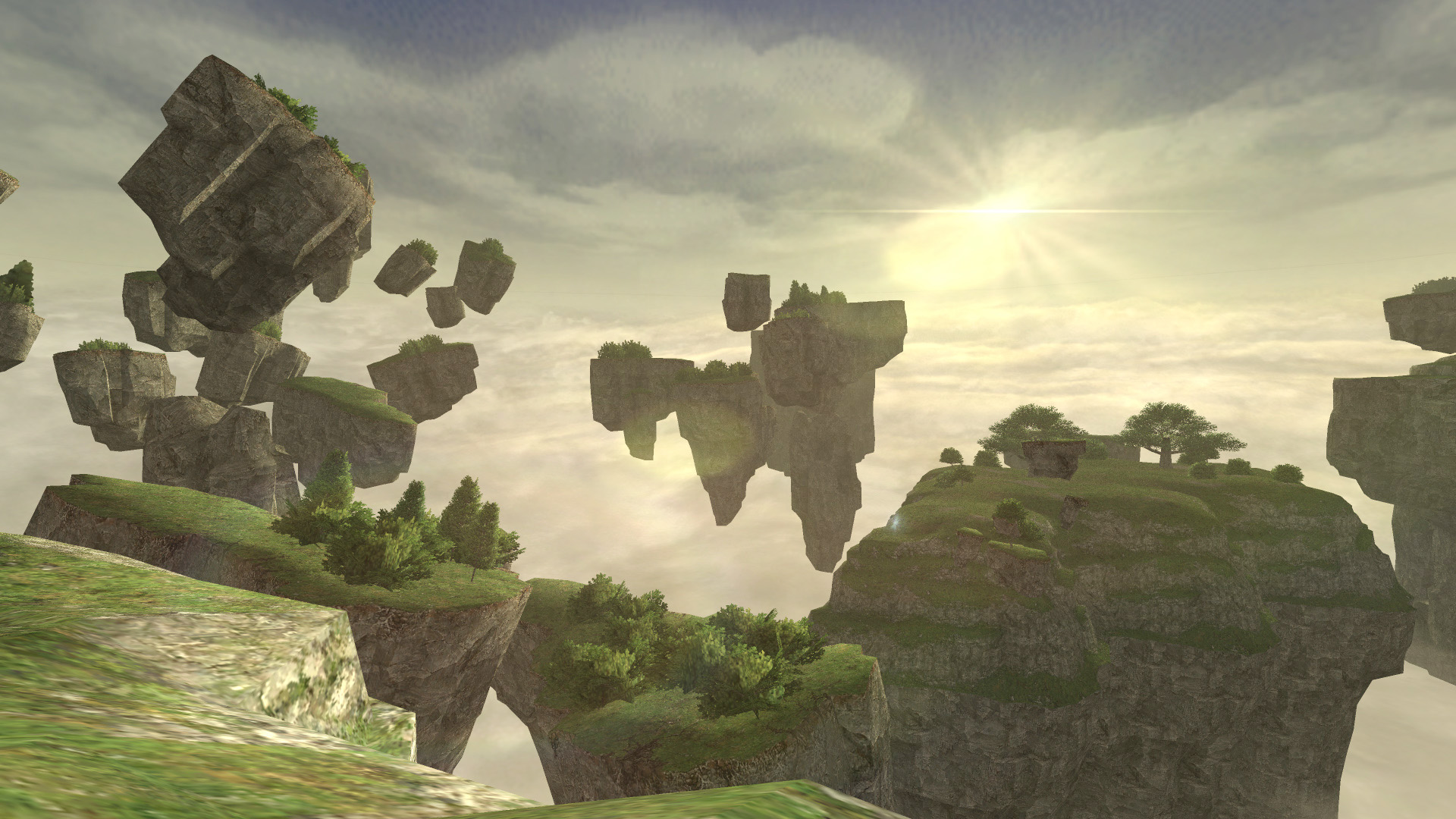 Speaking of interactive elements, there was also the mountain climbing in the Attohwa Chasm, sliding down cliffs in the Uleguerand Range, and teleporting within the ruins of Pso'Xja. I suppose they were created via a conscious effort to distinguish them from the existing areas?

Ogawa

I pretty much always think about differentiating locations from existing areas when designing the maps. By the way, it was Mr. Ito* who was in charge of the Uleguerand Range and the Attohwa Chasm. They were kind of experimental maps, ones that were full of new ways to play.

* Mizuki Ito.

How did you feel when you first saw them?

Ogawa

I was amazed at how dynamic they were. They were filled with things I never would've considered myself, so I thought they were quite interesting. I think they probably even influenced my own work to some extent.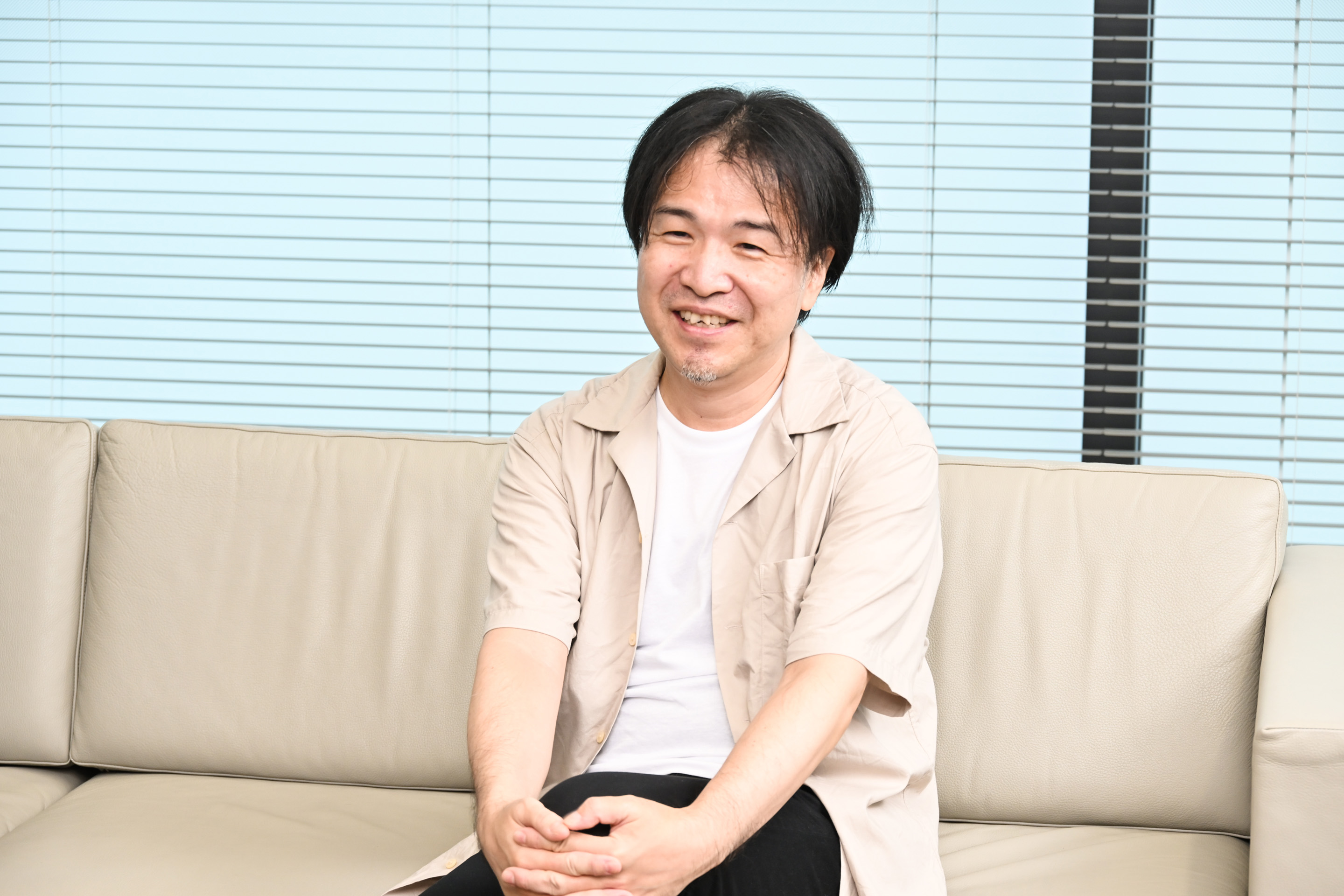 Promyvion was more difficult than expected
One thing we have to talk about when discussing Chains of Promathia is the difficulty level of the Promyvion dungeon. How did the team feel about the situation after its release?

Komoto

Honestly, I thought about how sorry I was for the whole thing and that we needed to address it as soon as possible. However, the reality was that there was so much of a priority placed on moving on to the next thing that we weren't able to deal with it properly. At the time, we also had to think about how to prevent too many players from concentrating in a single area, and how we could better distribute the load on the servers, both of which ended up contributing to the difficulty level as well. We also knew that we wanted as many players as possible to play together, including both hardcore and casual players, and also those who were completely new to the game. That's why we introduced the level restrictions, but I think we have to admit that they ended up causing way more chaos than we expected.

Ogawa

I was the one who came up with the idea for a teleportation gate to appear when you destroyed an object (Memory Receptacle) in Promyvion, but I never imagined that both it and the monsters that it summoned would be so powerful, so I was quite shocked when I actually played it myself. (laughs wryly)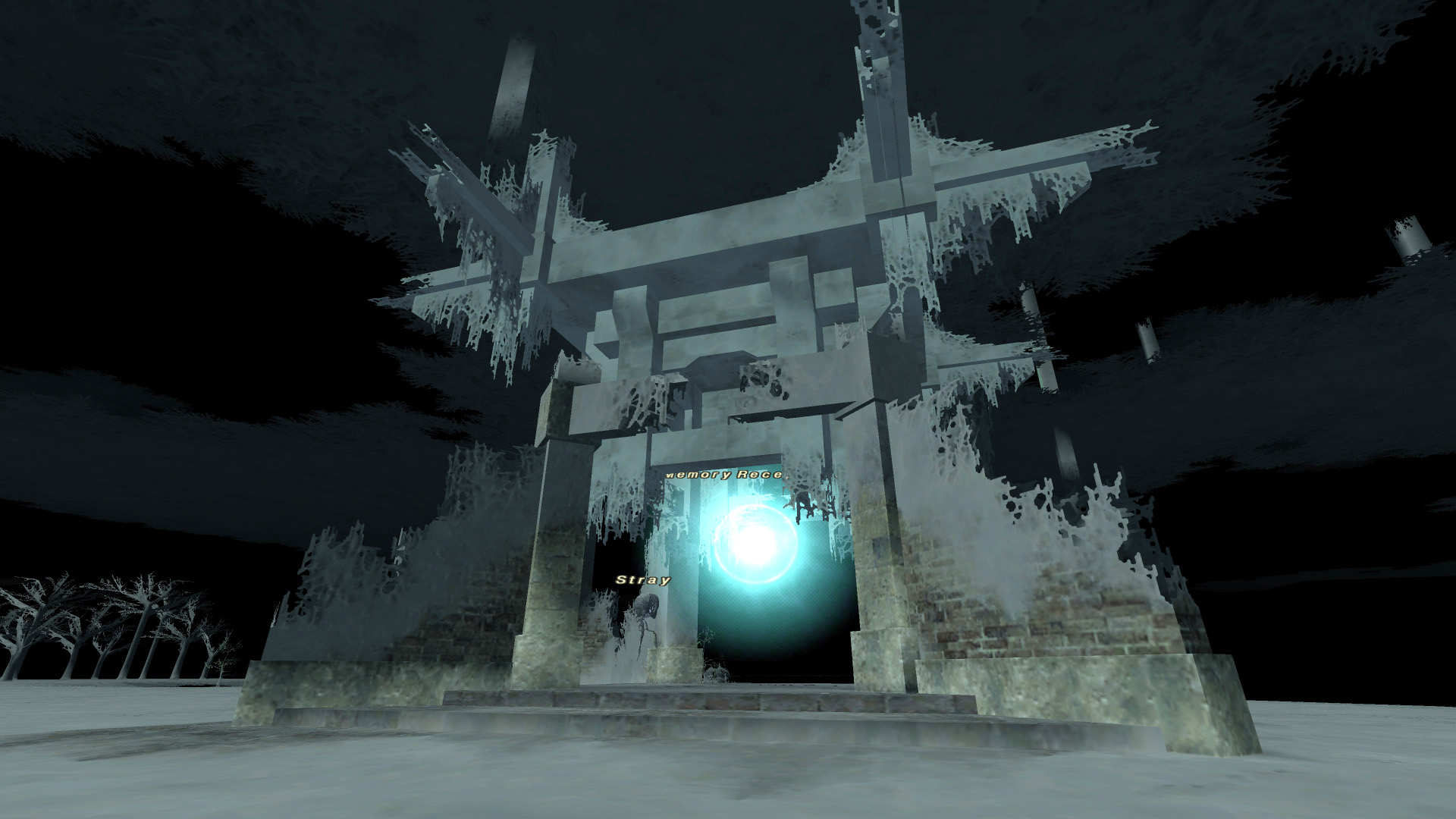 Komoto

The QA team is full of highly experienced players that were already at level 75, so what we really needed to do was ask ourselves what would happen if players who hadn't reached level 75 yet or were perhaps using the expansion as an opportunity to pick up the game again after a long absence played together. However, we obviously didn't look at that particular situation close enough. I truly regret not doing better in that regard.

I think the difficulty of the Promyvion battlefields was quite high, but was that also partly an effort to prevent too many players from focusing too much on Tavnazia?

Komoto

We were definitely worried that the players would race through all of the new content too quickly, but the truth is that we had no intention of preventing them from doing so. There were also some things that were different from our expectations, like how much new level-capped gear they would end up collecting due to the level restrictions.

I remember there being lots of new low-level gear sets being added as well.

Komoto

In the world of FFXI, equipment is never used up or expires. As such, we wanted to somehow find a way to encourage them to use it. Even with the synthesis feature, it was really only a competition between those at the very top, so there was lots of discussion about how to increase the demand for equipment other than the endgame gear used at level 75 and how to get people to actually want to purchase it.
Chains of Promathia's ending was a milestone for FFXI
Can you tell us about the ending of Chains of Promathia and any memories you have regarding the song "Distant Worlds" that plays during it?

Komoto

I don't really remember all that much, but I did remark how I'd like to have a song playing during the ending, and Mr. Tanaka* said, "Why not?" When I heard that, I replied, "Oh, really? In that case, I'd love to!" I remember having that discussion with him. When it comes to adding songs to a game's soundtrack, you always have to consider the available disc space as well as various other problems, so I wasn't really able to just say "Let's do it!" on my own accord, but once I heard his reply, I got Yaeko-san and Michael-san* to write the lyrics.

* Hiromichi Tanaka, original producer for FFXI.

* Michael Christopher Koji Fox, former localization lead for FFXI.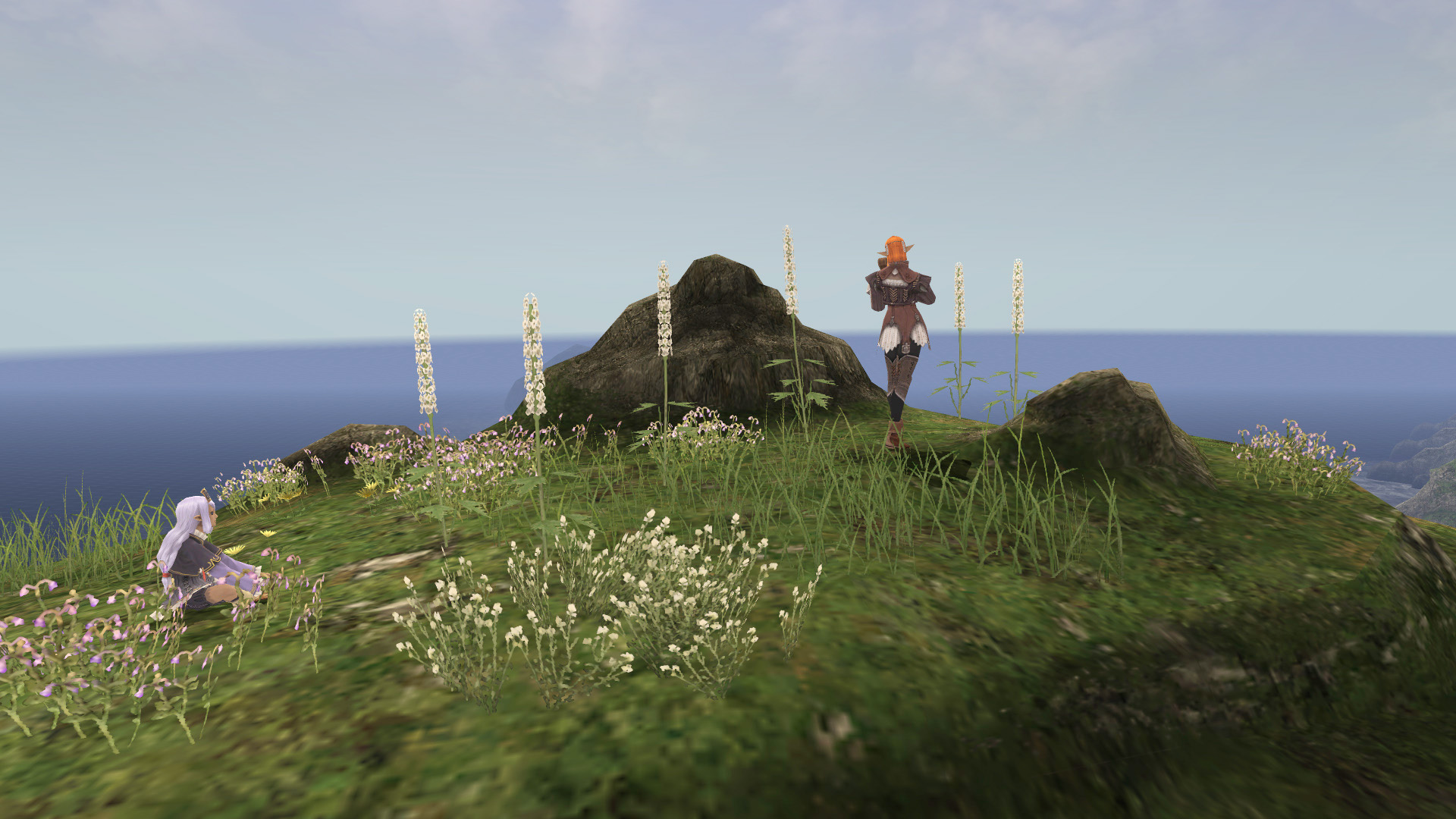 I can't imagine the ending without "Distant Worlds" playing, so I always figured it was decided to include it from the project's beginning.

Komoto

Well, from the very start, I had a desire to make something memorable for players. Actually, I've never really said this publicly, but...

Go on...

Komoto

I think that for those of us working on FFXI at the time, and pretty much everyone who played FFXI, the game was a "part of our life," so to speak. I felt a variety of different emotions every day I spent in Vana'diel: the enjoyment of playing through the content and leveling up my character, the hardship of the difficult battles I faced, the excitement of each new discovery... That's why I strongly believed that we needed to create something that would cause people to look back and think about all of the fun and interesting moments they experienced over the course of the game. I figured that if we didn't do something along those lines, FFXI would just end up becoming a game that we used to pass the time, rather than something more memorable than that.

Even though FFXI is still going strong to this day, you wanted to create a kind of ending to commemorate the players' journey up to that point.

Komoto

Exactly. The battle against the Shadow Lord was kind of like that, but it would've been hard to try and recreate the excitement of that encounter. Therefore, I felt that even as FFXI continues on, it was important that players be given a proper ending at some point in the process. At the time, I believed that if the game were to come to an end, we would at least have a chance to turn many of the things that happened during it into lasting memories.

Yes, Chains of Promathia's ending was a clear milestone for me personally as a player. Especially when you consider that the next expansion, Treasures of Aht Urhgan, also took place in a completely new setting.

Komoto

We decided pretty early on that Mr. Ogawa would serve as the director for Treasures of Aht Urhgan. Therefore, during the later stages of Chains of Promathia's development, we realized that because the two development lines were finally running in parallel, we could actually start thinking about the future for a change.

So you were finally able to split the work on the version updates and the expansion packs in two.

Komoto

Yes. In fact, I barely had anything to do with the content of Treasures of Aht Urhgan, only helping out somewhat with the basic game design, such as implementation of the Besieged and instanced dungeon systems. I left the actual content of the expansion to Mr. Ogawa, Mr. Ito, and Mr. Matsui. For me, that really drove home the point that the version update and expansion creation pipelines were finally separate entities.

Mr. Komoto mentioned that when he was named director, it was due to his experience supporting FFXI from the operations side, but what was the reason for your selection, Mr. Ogawa?

Ogawa

With Treasures of Aht Urhgan, players would be exploring an entirely new region, so I think I was probably chosen so that I could work on creating many of the maps beforehand.

Komoto

Yeah, I basically asked him to be the director of a brand-new expansion, and said that I'd handle things like the operations and troubleshooting for the project.

Ogawa

In a way, I feel like I was allowed to focus solely on the fun stuff. (laughs)