"WE DISCUSS VANA'DIEL" is a series of conversations between Producer Matsui and special guests who are familiar with FINAL FANTASY XI (FFXI).

Our very first guest is the original producer of FFXI, Hiromichi Tanaka. In this four-part conversation, he spoke about starting the FFXI project, establishing the Development and Operations teams, and his mindset as a producer. In part three, Mr. Tanaka talks about when he stepped down as producer as well as other tales from behind the scenes.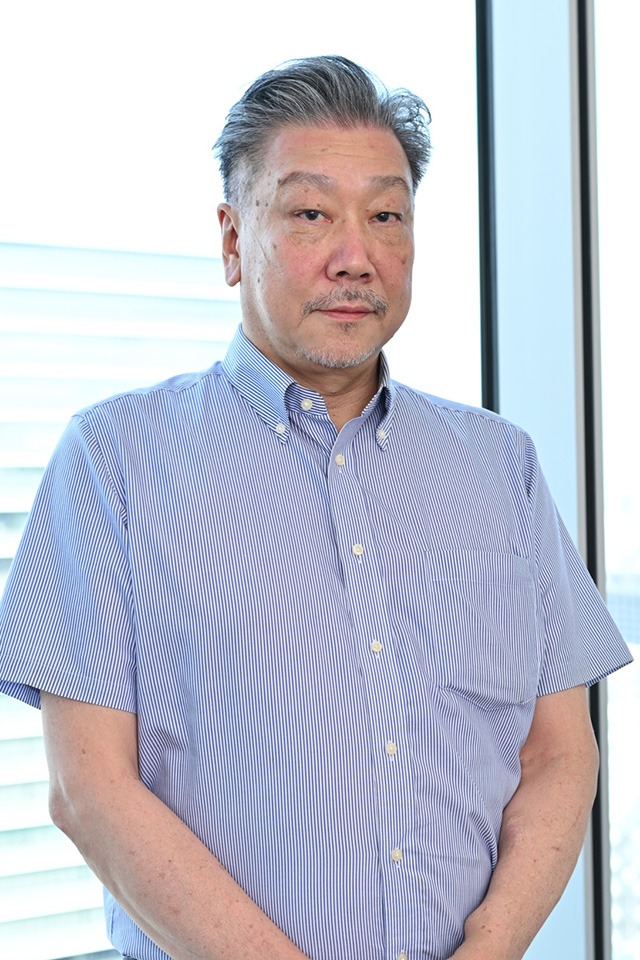 Hiromichi Tanaka
Previously affiliated with Square Enix (formerly Square) as a Game Producer and is one of the founding creators of the FINAL FANTASY series.
Producer of FINAL FANTASY XI from the beginning of development until 2012.
He is currently involved in game development as a Corporate Officer at GungHo Online Entertainment, Inc.
Uncharted Territory Beyond the Fifth Year
As FFXI nears its 20th anniversary, gaming technology has quickly come a long way over the years, and I imagine many concerns came up as the game grew older in comparison. How long did you originally expect the game's operations to last?

Tanaka

When we chose to make the game for the PlayStation 2 (PS2), we assumed the game was fated to end with the PS2's lifespan. However, the Windows version extended FFXI's lifespan beyond that of the PS2.

Matsui

It was a fortuitous oversight.

Tanaka

Back then, household gaming consoles lasted about five years before they were succeeded by the next generation. The PS2 was succeeded by the PlayStation 3 (PS3), which had drastically better graphical capabilities, and we felt that a simple port wouldn't cut it. Of course, we received many requests for a PS3 port, but we had a massive amount of development resources, of which the graphics data in particular would have to be remade from scratch. Rather than pouring manpower and budget into reconstructing a world that players had already thoroughly experienced, we felt that those resources would be better spent creating a new game with its own world and adventures. With that said, we surmised that FFXI players would be emotionally attached to their player characters, so development of FINAL FANTASY XIV (FFXIV) began with design options for characters which resembled the player characters in FFXI.

Matsui

At the time, Mr. Tanaka told me, "You can work on FFXI or FFXIV, whichever you prefer," to which I responded that I still had a lot left to do in FFXI and would remain with the FFXI team.*

* Mr. Matsui assumed the role of FFXI's Director in September 2010, and later became FFXIV's Lead Battle Planner in December 2010. He then assumed the role of FFXI's Producer in 2012.

Tanaka

It was like a parallel development period between FFXI and FFXIV. On one hand, the FFXIV team was working to the bone to establish their project, while FFXI was lacking staff members for development of Seekers of Adoulin and ended up getting help from an external development company.

Matsui

There was a scramble for developers between FFXI and FFXIV, and even other titles. So at the time, I kept tabs on the workload of FFXIV's designers to find any opportunities I could ask them to create new equipment. (laughs)

Speaking of Seekers of Adoulin, didn't it come out after PS2 production was discontinued?

Tanaka

We didn't intend for it to be a game that would end with its release since FFXI could still be updated, but we hadn't expected to keep going even after the hardware moved on to the next generation. From my perspective after overseeing the project until its 10th anniversary, the game continues to enter uncharted territory as hardware is succeeded by future generations. Whether it keeps on going from there all depends on the developers' tenacity.

Matsui

Since we have FFXIV as a modern-day MMORPG, I've taken on the attitude that there's no point for us to aim for the same goals they do. FFXI will continue doing its best to cater to those who prefer a relaxed MMORPG environment.

Tanaka

Players' lifestyles have changed quite a bit since smartphones became available. In the past, I believe many of us sat in front of the TV playing for hours on end. However, ever since social games started gaining popularity, light-hearted games that can be played on the go or paused at any time have become mainstream. I get the notion that commitment-heavy games like MMORPGs will struggle to thrive in times like these, but I'm impressed by the longevity of FFXI.

Matsui

FFXI has also seen some changes. It's moved away from being a game that monopolizes your attention as soon as you arrive home until you fall asleep, and instead has become something that you can still enjoy in brief sessions over the weekend or on holidays.

Tanaka

There was also that laid-back period where even just forming a party could take hours. (laughs wryly)

Matsui

On the flip side, I think FFXI is currently supported by many players who started playing MMORPGs around that time and feel out of place in other games.
Passing the Torch of Producer
Mr. Tanaka stepped down from his position as FFXI Producer in 2012, the tenth anniversary of FFXI. It's been nine years since then, can you tell us about how you felt when you passed the torch to Mr. Matsui?

Tanaka

Right around when the Tohoku earthquake occurred, I was faced with my first long-term hospitalization due to a chronic condition. After that, I took my health into consideration and felt that I wouldn't be able to stay as the operations manager of an online game and decided to step down from the FFXI team. Mr. Matsui was the only confidant I could entrust with my role at the time.

How did you feel being entrusted with the position, Mr. Matsui?

Matsui

At the time, we'd just reached a plateau with making adjustments to FFXIV 1.0, and I was feeling burnt out. FFXIV was headed in a slightly different direction compared to FFXI, and the fresh faces who had joined the FFXIV team seemed capable enough on their own. With that said, at first, I thought to myself, "I don't think I can be a producer." In spite of that, there were many members there to support me, and I wanted to go all out to protect the FFXI community, so I accepted the nomination.

Tanaka

Mr. Matsui was a long-time member from back when we were still Square, but he'd always worked under the leadership of Mr. Kawazu (Akitoshi Kawazu, Director of the SaGa series) and Mr. Ishii (Koichi Ishii, original director of FFXI). Part of the reason I passed the role onto him was because I wanted him to gain independence down the line.

Matsui

I still haven't gained independence. (laughs) The FFXI team members knew what they were doing, so I was far more comfortable with them than if I had established an entirely new team and became their producer.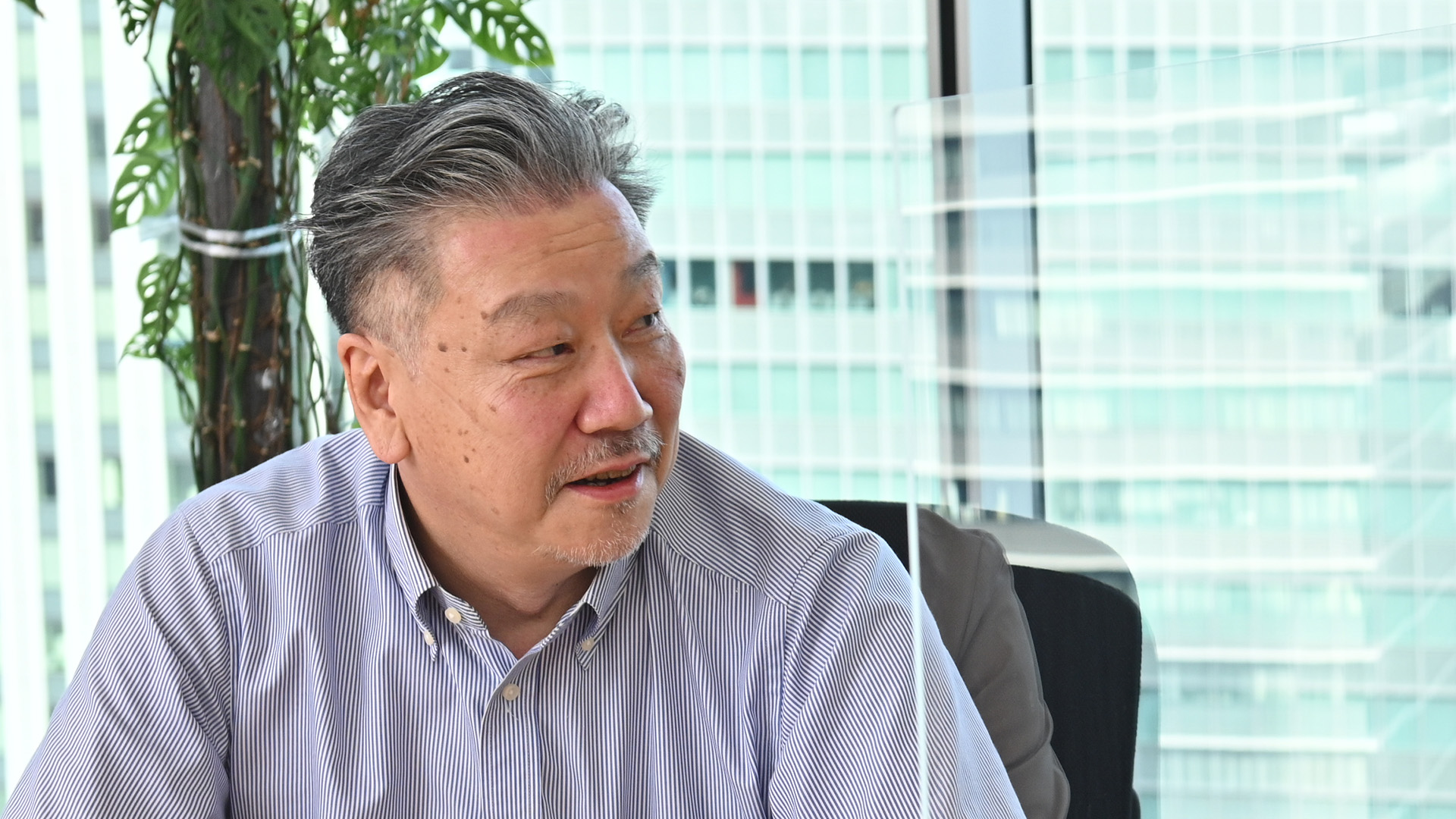 On a different topic, are there any incidents that you can finally talk about after 19 years?

Tanaka

One troublesome ordeal was dealing with DDoS* attacks. We faced some extreme large-scale attacks that made it incredibly difficult to play the game and caused the servers to go down several times, and we had to perform emergency maintenance. With that said, we never had an incident where personal information was leaked, so I'm glad our security was locked tight.

* DDoS (Distributed Denial of Service) attacks are a form of cyber-attack which use multiple devices to disrupt servers hosting a website or service.

Did the attackers ever send threats or demand a ransom?

Tanaka

No, we didn't have anything like that. I assume the attackers were trying to steal players' personal information. Packets came flooding in from falsified IP addresses all over the world, which overloaded our servers with requests and caused frequent delays in server-end processes. Players used to claim the issues were a result of us being stingy with our server fees. (laughs wryly)

Another major incident was during the aforementioned Tohoku earthquake. Due to scheduled blackouts and social conditions, we had to suspend the servers for several weeks. I will never forget that period when the world of Vana'diel briefly disappeared.