WE GREW VANA'DIEL is a series of interviews with those who were involved in the development of FINAL FANTASY XI (FFXI), as well as guests from other companies. In this installment, we interviewed Matt Hilton and Anthony Caraway from FFXI's North American Community team. What were their perspectives on FFXI as they relayed announcements and organized fan events in the West? In this third part, we asked about their duties in the Community team and their memories of the first Fan Festival, held in Santa Monica in 2006.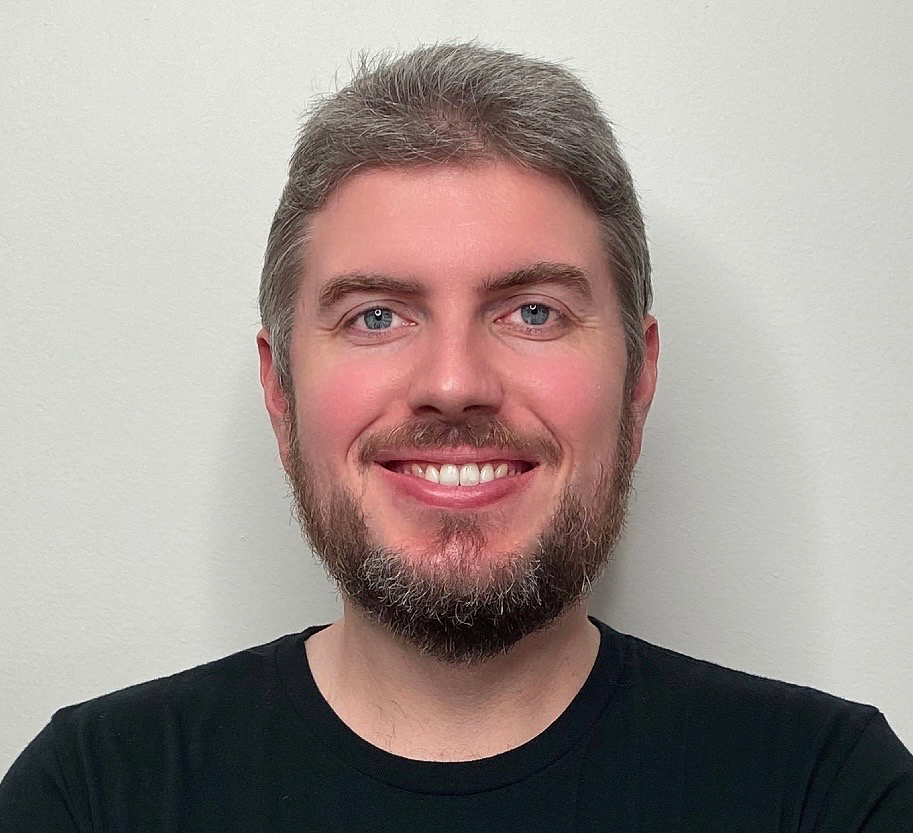 Matt Hilton
Senior Online Community Director of Square Enix America. As leader of the North American Community team for FFXI and FFXIV, Matt has hosted various events in the U.S. and is a familiar face to Japanese players as well.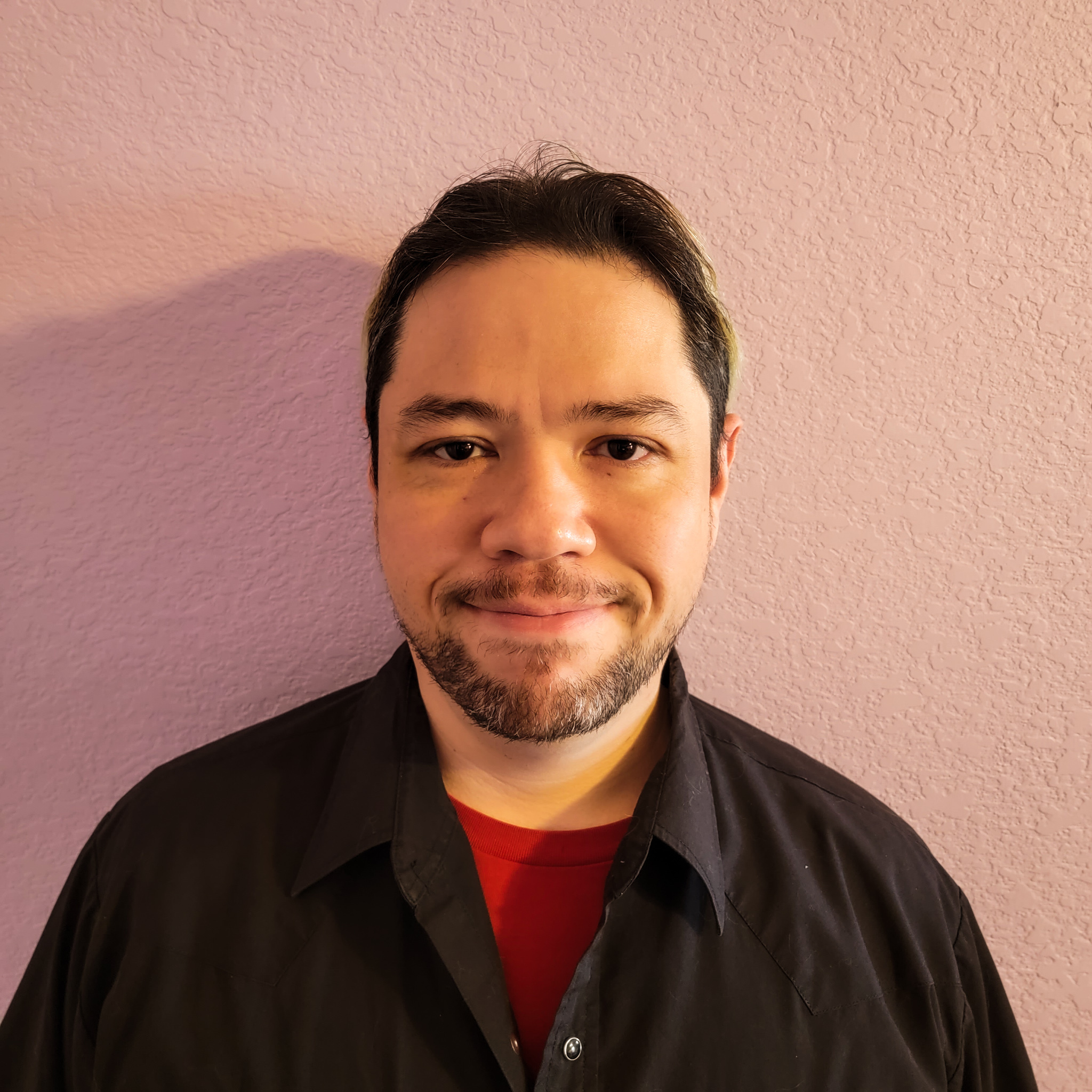 Anthony Caraway
Senior Online Community Manager of Square Enix America. Having been born and raised in Japan, Anthony translates between English and Japanese in both his public and private life. Known as "Tony" by fans and within the company.
What does the North American Community team do?
Could you tell us more about what the two of you currently do in the North American Community team?

Anthony

As Assistant Manager, I oversee our team's feedback reports to the Development team, which involves gathering information from various sources. It's also my job to come up with community initiatives to make the game more enjoyable for our players, and also relay any major bugs being reported by our community to ensure those are being looked into by the appropriate teams. We gather information from the official forums, of course, as well as external community sites on a daily basis to get a better understanding of what our players think and feel.

Matt

I'm the Senior Director of the North American Community team for FFXI and FFXIV. My primary role is corresponding and overseeing planning with our Japanese counterparts, but I also supervise our various promotions, including on social media, so it's been really cool to see how the player community has grown over time.

How exactly do you work with the Community team in Japan?

Anthony

We coordinate in real time through chat nowadays, and also through emails, of course. We also hold weekly online meetings with our colleagues in Japan, so I feel lucky to be bilingual. When I talk in Japanese, people often exclaim, "How'd you learn to speak so fluently? You sound like a native speaker!" but I mean, I was originally born and raised in Japan! (laughs)

Matt

In addition to Tony, we have another bilingual member named Sam. The two of them interpret for us during meetings and handle translations for documents in both English and Japanese.

Our headquarters in Japan also has members who, like me and Tony, have been with the company for 10 years or more, so we're well-acquainted with them and our conversations go very smoothly. The Japanese and North American teams also cooperate for certain tasks such as managing the forums and producing the FFXI Digest videos*.

* The FINAL FANTASY XI Digest is a video series in which Producer Akihiko Matsui and Director Yoji Fujito introduce version update details for English audiences.

The FFXI Digest caters towards your Western players, similar to how Freshly Picked Vana'diel is aimed at Japanese viewers.
Since Freshly Picked Vana'diel is only available in Japanese, I imagine the FFXI Digest is an important source of information for your Western audiences.

Matt

The Digest videos are a bite-sized way to keep our players updated on the game, and they seem to be well-received. The FFXI team really tries to cater to our Western audiences with the Digests and various announcements, which has been really helpful.
Differences between Japanese and U.S. community sites
Earlier, you mentioned how the Community team gathers information from player community websites. What does that entail?

Matt

In addition to social media, we also look through fan sites, player-run forums and communities, and blogs, and we compile that information to share with the Development team. We didn't have the official forums back in the day, so our Community team used to reach out to players on third-party fan forums. But now we can reach players in various ways, such as publishing announcements on social media and communicating through the official forums.

Japanese players often refer to anonymous discussion boards and aggregation websites for game-related information. Are there websites like that in the West?

Anthony

We have websites like that in the West as well. Western players mainly gather to converse on massive forum boards and long-running strategy websites and wikis. And on a personal level, there's a certain website that comes in handy during translations when I forget the terminology used by Japanese players. (laughs)

We also have the official forums, but have you noticed any differences between the Japanese and English forums?

Anthony

Their discussion topics aren't all that different, but the Japanese side is often organized into a single thread per topic, whereas the English side often has multiple threads about the same topic. Aside from the official forums, Japanese websites tend to have a collection of various topics concentrated on one major website, whereas communities of other languages are subdivided by category, such as HNMs, casual conversations, bug reports, and so on.

About how much time do you spend per day checking in on those communities?

Anthony

The first two to three hours of the day are spent perusing through the various communities. When you add in the time it takes to compile all the information into a report afterward, it can take quite a bit of time total. Of course, we aren't limited to checking in the morning only, and we do check periodically throughout the day.

That sounds like a daunting amount of work on its own, not to mention your knowledge on FFXI needs to be up to date as well.

Anthony

That's right, but it's also not limited to knowing FFXI. For example, when there's a post along the lines of "FFXI should add that system from so-and-so game," then that means we need to do some research on the other title too. It can be quite time consuming in that respect as well.
Fan Festival Experiences
Over in WE REMEMBER VANA'DIEL, the two of you wrote about your experiences at the Fan Festival held in Santa Monica, California in 2006.
Could you share more about your memories of the event?

Anthony

At the time, I was just another FFXI player. I was super stoked to see the FFXI team for the first time, especially Mr. Tanaka*, whom I'd always looked up to. I actually ran into Mr. Tanaka at the venue, so I ran up to him and asked him for a handshake, to which he kindly obliged. But then my then-girlfriend, now wife, saw that and asked, "Who was that guy?" (laughs) To me, Mr. Tanaka was like a deity, but I guess she didn't quite understand that.

* Hiromichi Tanaka, original Producer for FFXI.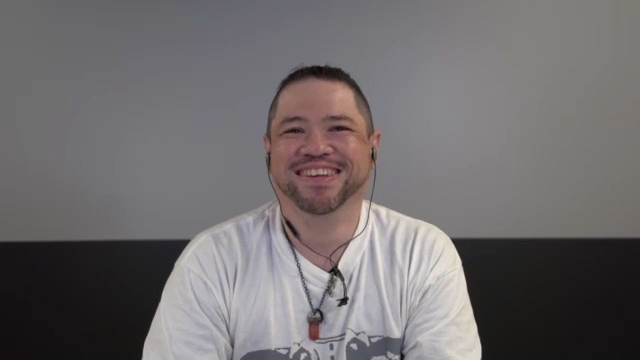 So you attended the Fan Festival as a passionate fan of FFXI.

Anthony

That's right.

I also had the opportunity to ask a question during the Q&A session with the development team and was the only one who asked in Japanese. Incidentally, my question was, "Could you do something about the red mage relic gear from Dynamis-Xarcabard? My group is having a hard time obtaining it." (laughs)

I guess that was a universal sentiment. (laughs) What about you, Matt? What were your memories of the Fan Festival?

Matt

I was part of the event staff at the Santa Monica Fan Festival and it was a great experience. We used to hold smaller live events where we invited members of the development team to internet cafés to interact with fans, and that leveled up into our first Fan Festival in 2006. It was the first time we held an event of that scale in FFXI and we held many planning meetings with the Japanese team. It was a major learning experience for all of us on the team and perhaps the players as well.

I remember that Santa Monica was very cold, even though it was March.

Matt

Our venue was a gigantic tent we raised on the famous Santa Monica pier in Los Angeles, but it was so cold! Many of you might envision Los Angeles as this place that's always sunny and warm, but for some reason, our event days happened to be on two of the coldest, windiest, and rainiest days Los Angeles ever had. We'd hoped to have many players come and celebrate the impending launch of Treasures of Aht Urhgan, but the weather was a nightmare.

I remember we drove to a nearby Costco and bought as many blankets as we could to hand out to the people inside the tent. The event itself was a great success, but that was probably the last time we'll ever hold an event like that out in the "wild." (laughs wryly)

And indeed, it's been the norm for your events to be held indoors from then on.

Matt

We were also able to hold Fan Festivals in Anaheim in 2007 and in Hollywood in 2008. For players, Fan Festivals are a place where they can meet and have fun with fellow adventurers they normally don't get to see, and they were meaningful events for the development staff as well, since they could physically see everyone playing and enjoying FFXI.

Do you have any other memorable Fan Festival moments?

Matt

My most memorable Fan Festival moment was Mr. Tanaka's keynote speech at the Anaheim Fan Festival in 2007.

He announced a windowed mode for the PC version by gradually having what appeared to be the "Live Vana'diel" video shown on the FFXI homepage expanded to reveal it was actually the game running in windowed mode. I remember players cheering loudly and shaking the hall! I was also impressed by the live performance at the end of the event. Everyone was excited and that really gave a lot of energy to the development staff. Of course, not all reactions were positive; for example, when the Q&A session didn't give the answer players had wanted, they were obviously dispirited. Those kinds of reactions included, I think it was a great benefit for the development staff to be able to directly see the players' reactions for themselves.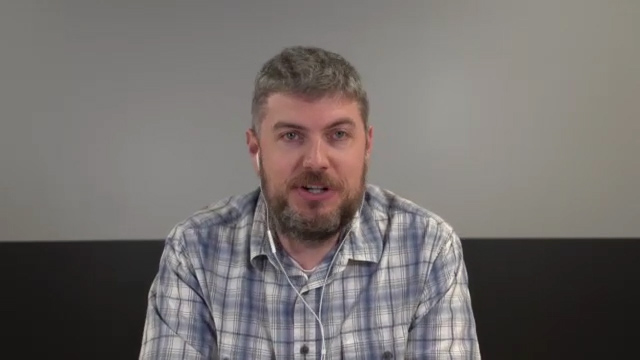 You might even say it was the biggest takeaway for the development staff in attendance.

Matt

It was also amusing how the developers, who were normally office workers, were treated like famous rockstars by adoring fans at Fan Festivals.

By the way, do you share your know-how on managing Fan Festivals and other events with the Japanese team?

Matt

Both the North American and Japanese staff share what went well and what needs improvement in their events. We also offer advice not only within the FFXI team, but to teams of other titles when they hold similar events as well.