"WE DISCUSS VANA'DIEL" is a series of conversations between Producer Matsui and special guests who are familiar with FINAL FANTASY XI (FFXI).

Our eighth guest is Masato Kato, who worked on the main plot of FFXI up to Rise of the Zilart. In this fourth and final part of the conversation, Mr. Kato shared his reflections on developing FFXI, as well as his thoughts on the weight behind of an MMORPG that has been around for 20 long years.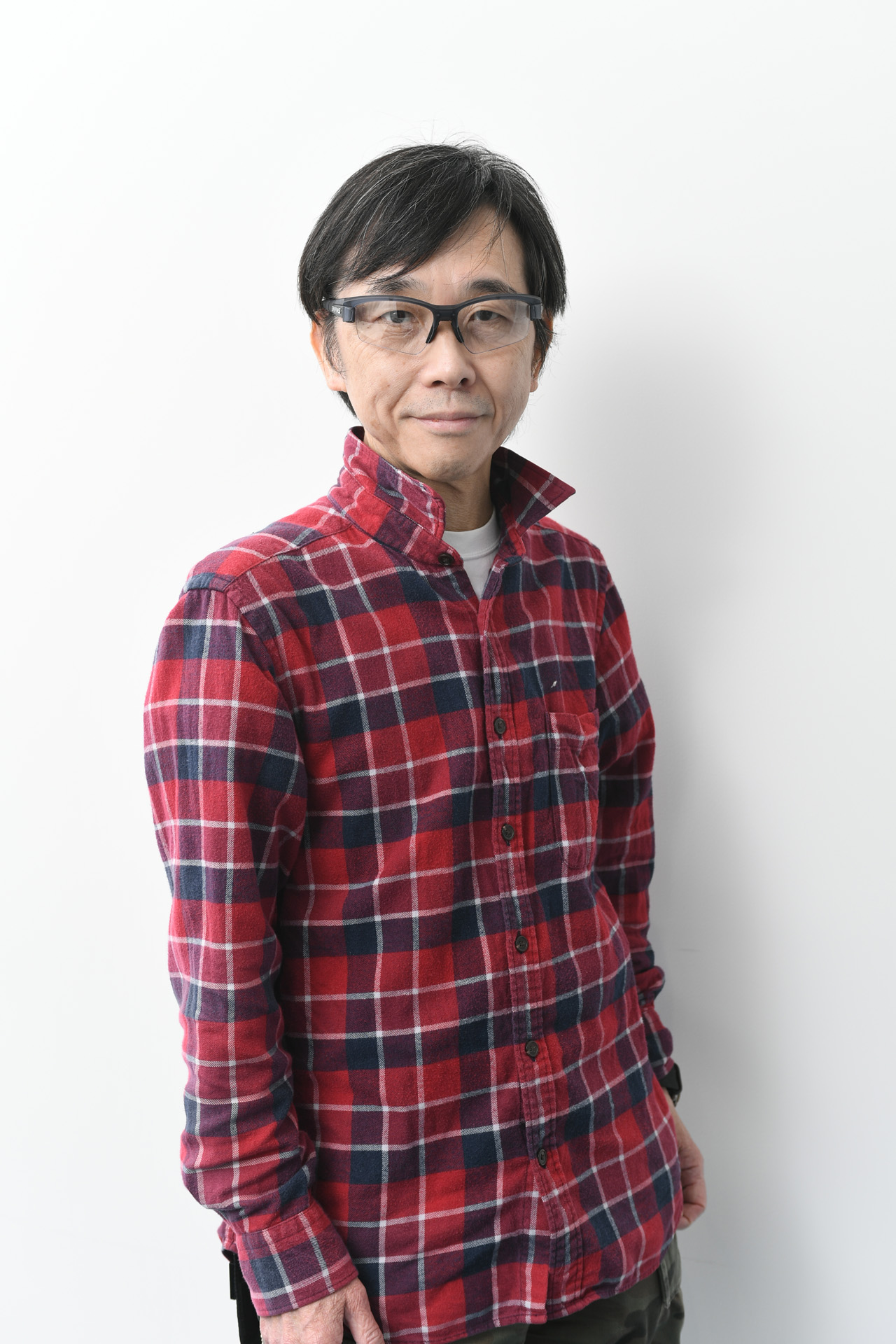 Masato Kato
The creative mind behind the planning, lore, scenario, and presentation of numerous games. During his time at Square, he worked on Chrono Trigger, Xenogears, Chrono Cross, and later the overall plot of FFXI up to its first expansion, Rise of the Zilart. After his departure from Square, he worked on the three add-on scenarios introduced in 2009: A Crystalline Prophecy, A Moogle Kupo d'Etat, and A Shantotto Ascension. Mr. Kato is currently employed at GREE, where his scenario and direction work on the single player-exclusive RPG, Another Eden: The Cat Beyond Time and Space, has been well received.
The circumstances behind Mr. Kato writing the add-on scenario trilogy
Mr. Kato, you left the development team in 2002, prior to the launch of Rise of the Zilart, but seven years later in 2009, you worked on the stories of the three add-on scenarios: Crystalline Prophecy, A Moogle Kupo d'Etat, and A Shantotto Ascension. What were the circumstances behind that?

Kato

It was requested by Mr. Tanaka*. When he brought it up, I pessimistically responded, "I've been away from the project for over six years, I can't write anything for it anymore." But Mr. Tanaka persisted, "FFXI is ending soon, won't you write for us one last time?" Since I still felt grateful towards FFXI even after leaving the development team, I decided to take on the job to return one final favor.

* Hiromichi Tanaka, original Producer of FFXI.

Matsui

What!? You mean Mr. Tanaka was trying to conclude FFXI back then...?

Kato

That's how it sounds, right? But when I asked, "Should I write a finale that wraps up all of FFXI?" Mr. Tanaka replied, "Nah, I want a relatively light story that can be completed in an original area*," which didn't seem quite right. I kept pressing him until he finally confessed, "I need three short scenarios that can be easily accessed even by new players, as fan service for those who've played so far." It was completely different from his original claim. (laughs)

* In this context, "original area" refers to an area in the game where players can enter without any expansions.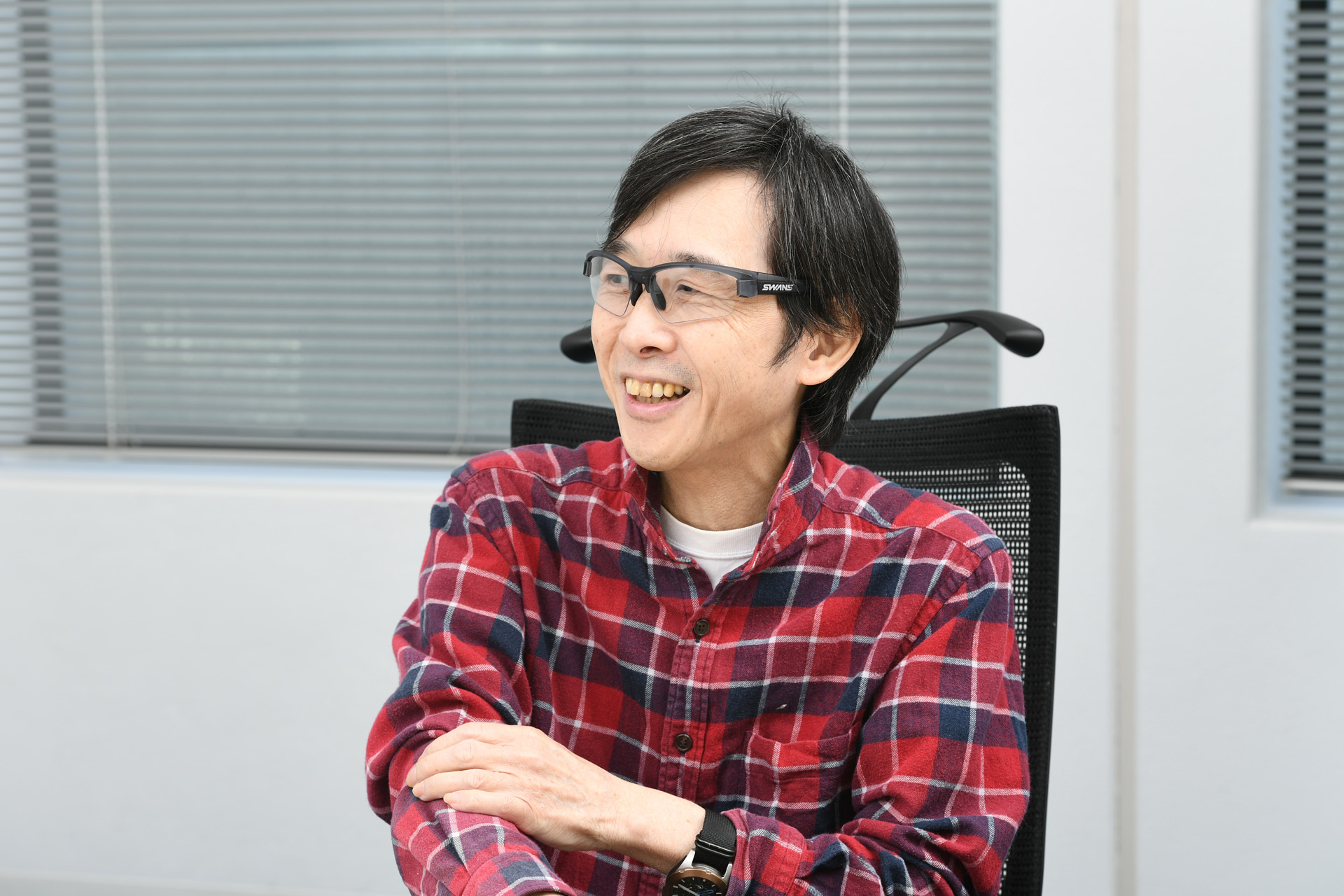 Matsui

That's the first I've heard of it. (laughs)

Kato

So I wrote A Crystalline Prophecy as a re-imagination of my original idea of FFXI's ending, A Moogle Kupo d'Etat as a story with a tinge of horror elements, and A Shantotto Ascension as a humorous tale featuring the popular Tarutaru. From there, Ms. Sato and Mr. Saito* helped me out.

Mr. Saito, by the way, was just a rookie planner when development on FFXI began, but by the time we were writing the add-on scenarios, he had become a dependable leader and was able to embellish the story with style. I was happy to see how much he'd grown.

* Yaeko Sato and Yoshitsugu Saito, planners for FFXI.
An MMORPG with 20 years of history
FFXI will finally be celebrating its 20th anniversary this year. What are your honest opinions regarding that?

Kato

After Rise of the Zilart, I didn't touch FFXI aside from the add-on scenarios, and also don't really keep track of game-related trends to begin with. Consequently, I was startled to be invited to this conversation, and it made me realize that 20 years had passed since then. Back when FFXI was in development, I remember Mr. Matsui's wife stopped by the office with their newborn baby. Wouldn't that mean the baby is 20 years old now?

Matsui

Exactly 20 years old this year. (laughs)

Kato

By the way, what are FFXI's operations like nowadays?

Matsui

As you'd expect, the development team has grown smaller, but we have an immense collection of resources that were created up until now, which we've been using in creative ways to get by. Also, our current players know everything there is to know about Vana'diel, and being able to create scenarios based on that premise is a unique advantage compared to other RPGs. Ms. Sato, who worked on the Windurst missions and Chains of Promathia, is now the cornerstone of our storytelling and has been working on a new scenario, The Voracious Resurgence.

Kato

The story is still going on? That's amazing!

Matsui

There was a period where free-to-play MMORPGs were trending, but sticking to the subscription model through that period has worked out well. Had we gone free-to-play, we'd be constantly brainstorming products with immediate appeal, which wouldn't work well in FFXI.

You're right, I wouldn't really want to imagine FFXI with cash shop items.

Matsui

There are also those who find themselves comfortable with the current pace of FFXI. We have many who play FFXI in tandem with the latest games for its leisurely MMORPG experience.

Kato

Would it be manageable for someone to start playing FFXI from the very beginning right now?

Matsui

Since the base programming is from 20 years ago, there's a lot of aspects that we just can't fix. On the other hand, we have what we've built up over the past 20 years. People who can view the game in that sort of positive way should be able to enjoy the game from scratch. The game balance of FFXI has also changed dramatically: it's easier to level up, Trust NPCs will accompany you in battle, and a lot more of the game can be enjoyed solo.

Another thing you could do is solo your way through the missions you weren't able to complete back in the day.

Matsui

With that said, it's true that FFXI's stance as an MMORPG has significantly evolved from what it was 20 years ago. With that in mind, our goal over the next few years is to properly promote the appeal of modern FFXI.
The symbol of Vana'diel - Memoria de la Stona
Mr. Kato, you rarely made public appearances in FFXI-related events and media interviews, which seemed a bit odd for someone of a prominent role like yours.

Kato

It's something I can talk about now, but around the time I was coming up with the original idea for FFXI's story, I'd already decided to leave Square in the near future. I previously mentioned how the planners were entrusted with establishing the three nations, but part of that was because I wanted to establish a framework that would operate smoothly even after my departure.

I see, I didn't realize there was a reason like that behind it.

Kato

Each of the planners had proven themselves capable, and looking at their work, I felt I could leave things to them without worry. Besides, considering I was eventually going to leave the team, meddling in their work would've been in vain.

Matsui

Ms. Sato, one of the planners you entrusted with the future of FFXI, is currently working on the story for The Voracious Resurgence. She's now an essential member of the development team, so I think your aim was fulfilled.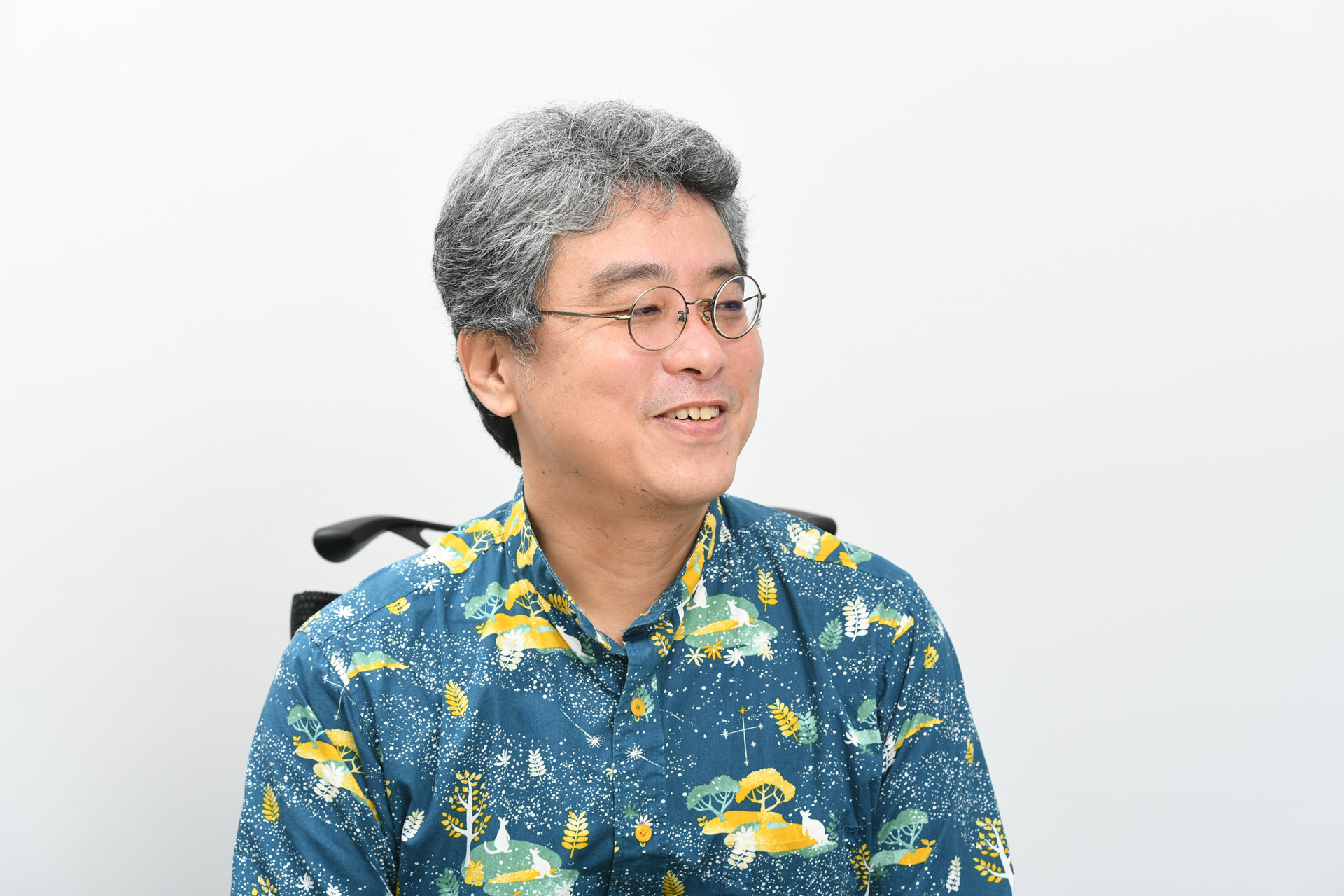 Kato

In addition to Ms. Sato, Mr. Kigoshi* and Mr. Komoto* were also excellent planners. Both of them were newcomers under my supervision when I joined the development team for Xenogears. At first, they had never touched any of the development tools, let alone designed a cutscene, but they quickly grew into reliable colleagues.

Looking back, I was blessed to have such wonderful team members. I think they were what allowed me to accomplish the difficult task of creating FFXI's story.

* Yusuke Kigoshi, planner for FFXI.
* Nobuaki Komoto, planner and later second Director of FFXI.

It's almost time to wrap things up, but what does FFXI mean to you, Mr. Kato?

Kato

Being invited to this conversation reminded me of the pride I feel towards the game. Despite the very minimal precedence of MMORPGs in Japan, we embarked on a project of an overwhelming scale, and I was allowed to be involved at the heart of it all. For me, it was also a learning experience about a new kind of game development, so seeing the game still in operation even after 20 years means more than anything else. I'm also grateful to Mr. Matsui for leading the modern FFXI.

Matsui

The way I see it, FFXI has been able to continue for the past 20 years thanks to Mr. Kato's team and their thorough work in laying the foundation of the story and lore in the very beginning. The FF series has always been more geared toward mature audiences, but FFXI took it a step further and ensured its story would hold up as a source of entertainment even when played by grown-ups. At the very least, I thought it was for grown-ups, and I bet Mr. Kato did too, right?

Kato

That's exactly right. FFXI had a lot of serious subject matter, like the relations between different nations and races, but I created the story believing that players would relish those plot elements too. What you just said makes me feel justified in my belief.

Matsui

MMORPGs were rare in Japan back when FFXI launched, but as other companies gradually started making their own, we faced the possibility of being buried in the crowd as "just another MMORPG." I believe the story played a big role in preventing that from happening, and that FFXI was able to come this far thanks to how the story is engrained at its core.

Kato

The more emotionally stimulating moments there are, the more likely the game is to leave an impression with players. Of course, entertaining battles or a game that's intrinsically fascinating can do the same, but having a memorable story on top of those elements makes the game all the more likely to leave an impression. Furthermore, stories carry the limitless potential of making players feel a wide variety of emotions. In that sense, having only the story or only the game would feel lacking. Having presence in the story and experiencing it for yourself further adds to the sense of fulfillment you feel in the end.

Matsui

I'd say that sums up your entire approach as a creative developer, Mr. Kato.

Kato

I truly gained all sorts of experience while developing FFXI. I'm really glad I was involved with the game at that timing...

Instead of leaving it as past tense, how about we have Mr. Matsui request an add-on scenario from you this time?

Kato

Nope, you can't fool me again. (laughs)

Matsui

If I were to make a request of Mr. Kato, I'd rather have him create something completely new for FFXI, rather than just an add-on scenario. (laughs)

That's something I'd be hopeful for. Last but not least, please tell us about what you've been up to recently.

Kato

It just so happens that the game I'm currently working on the scenario for, Another Eden: The Cat Beyond Time and Space, is having a collaboration with Chrono Cross since late last year. Thankfully, it's been received very well. If any of you have played Chrono Cross and are interested, I'd be happy if you could take a look at the promotional website*.

* Chrono Cross Collaboration Website

To wrap things up, do you have anything you'd like to say to our players?

Kato

When I look back at FFXI, my emotions swell with Memoria de la Stona. Those lyrics are a reflection of the world I tried to build for Vana'diel. And that world has continued to live on "through the howling of the beasts," as the song mentions. And Vana'diel is loved by a great many people today. As a creative developer, I feel very fortunate to be able to experience something like that. I'm very grateful towards all of you who have continued to play FFXI. Please continue to enjoy it to the fullest.
Memoria de la Stona

It all began with a stone, or so the legend says.
In ages past, a sentient jewel, enormous and beautiful, banished the darkness.
Its many-colored light filled the world with life and brought forth mighty gods.
Bathed in that light, the world entered an age of bliss until, after a time, the gods fell into slumber.

That world was called Vana'diel.

However, this age will not last.
The great bane will devour the fair land of Vana'diel.
The ancient seal will be broken, awakening nightmares of ages past.
A tragic age of darkness will reign.
And yet, the gods will not wake from their slumber...

That world was called Vana'diel.

Innocent blood spills forth onto the plains of Vana'diel.
The world shudders as she is thrust into chaos and despair.
Neither power nor destiny can bring an end to what has already begun.

However, through the storm of the night, a star of glory shines bright.
Through the howling of the beasts, the song rings clear.
Shining star, echoing song,
You are our dreams and prayers.

That star is you, and the song is yours.
And someday, that hope will become our dreams...our prayers...
Shine forth, star of hope!
Let your song ring out across all of Vana'diel!
And what was split asunder will once more become whole.
Complete and inseparable for all eternity.

As the legend began, so too does it end...with a stone.

In ages past, the Dawn Goddess,
stricken with grief, sought to restore life
to her fallen beloved by bestowing unto him
the light of the true crystal.

The crystal shattered, and in the bodies of
countless mortals the Twilight God was reborn.

The crystal's holy light extinguished evermore,
Paradise was no longer, and a new world of
mortals was birthed in its stead.

That world was called Vana'diel.